Behold, I Stand and Knock

God pity all abroad tonight!
The sodden moor lies spent
Beneath the fury of the storm;
The angry skies are rent
With ragged flashes. My poor hut,
Too chill and dark and small
To shelter even one lost lamb,
But comes a knock, a call.
"Behold, I stand without and knock.
But open unto Me,
And I will come and sup with you,
And your companion be."
I looked around. There scarce was room
For me, and surely none
For guest (O heart, suppose I had
Denied that Lovely One!)
He entered in. He dwells with me.
I do not heed life's storms;
I need but turn and cling to Him
Who reassures and warms.
And all the rooms of this my heart
Are wide and warm and bright,
A banquet hall where I may sup
With Him, my Lord, my Light!
Martha Snell Nicholson
Revelation 3:20 Behold, I stand at the door, and knock: if any man hear my voice, and open the door, I will come in to him, and will sup with him, and he with me.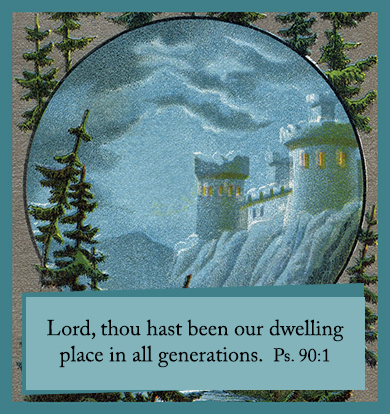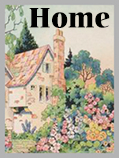 background and graphics by Mary Stephens
vintage graphics: unknown source
2023; CA