The Heavy Laden
For most there is one heavy cross
Which must be borne alone;
One piercing sorrow sealed by lips
Which dare to make no moan.
Some noxious brew within the cup
Which they must lift and drink,
Some bitter bread which they must eat
Though flesh and spirit shrink;
Some gnawing cancer of the soul,
Some never-opened door;
Some sunless, unplumbed depth of woe.
O aching heart and sore,
The tender Lord who made men's hearts
Can understand them too,
Can solve those desperate problems which
So long have baffled you.
Open to Him those long-closed doors,
Trust Him, and wait and see
What wonders He can bring to pass.
Or even if it be
You still must bear your heavy Cross,
You bear it not alone;
Nor drink alone your bitter wine,
But share it with that One
Who drank the cup of gall for us,
And bids us come and rest
These weary troubled hearts of ours
Forever on His breast.
by Martha Snell Nicholson
Matthew 11:28 Come unto me, all ye that labour and are heavy laden, and I will give you rest.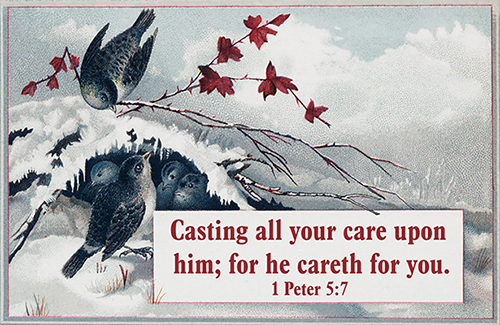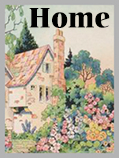 background and graphics by Mary Stephens
vintage graphic: unknown source
posted HMC 2022; CA