The Well-Fed
We feed upon His holy Word;
We hear His preachers preach;
And gladly sit before the ones
Whose gift it is to teach.
And at each goodly feast our souls
Become full-fed, replete.
Then, Christian, do we go to sleep
Until next time we eat?
Good soldiers eat that they may fight,
Nor linger overmuch
Before the board, though richly spread.
The Lord has need of such.
So let us feed with thankful hearts
Upon His precious Word,
And then go forth refreshed and strong
To battle for the Lord.
- Martha Snell Nicholson -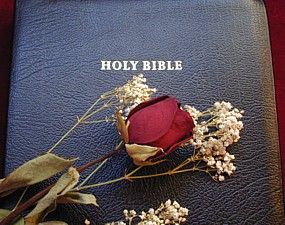 It is easy to fall into the habit of receiving what is given us in the way of Bible teaching and preaching without ever doing much with it. We need to remember that food is meant to provide strength for work, and so it is with spiritual food. Let's be attentive to what we hear that we may not only grow thereby, but that we may go and pass those things on to others.
2 Timothy 2:2 And the things that thou hast heard of me among many witnesses, the same commit thou to faithful men, who shall be able to teach others also.
2 Timothy 2:15 Study to shew thyself approved unto God, a workman that needeth not to be ashamed, rightly dividing the word of truth.
1 Peter 2:2-3 As newborn babes, desire the sincere milk of the word, that ye may grow thereby: If so be ye have tasted that the Lord is gracious.
Hebrews 5:12-14 For when for the time ye ought to be teachers, ye have need that one teach you again which be the first principles of the oracles of God; and are become such as have need of milk, and not of strong meat. For every one that useth milk is unskilful in the word of righteousness: for he is a babe. But strong meat belongeth to them that are of full age, even those who by reason of use have their senses exercised to discern both good and evil.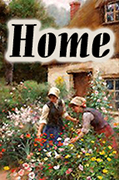 background and graphics by Mary Stephens
vintage graphic: unknown source
posted HMC 2022; CA