Three Journeys
Three long journeys the Lord Christ took;
One from heaven when He forsook
Ivory mansions and throne and crown,
And His FATHER's presence, and He came down
Far from the angels' songs of praise,
Picking His path through star-strewn ways.
Did His heart grow heavy, His footsteps slow,
Knowing what waited Him here below --
That His journey's end was a crowded inn
In a world of grief and fear and sin?
A little Babe with a small weak cry,
A babe as helpless as you or I.
So His second journey was begun,
A lonely road for God's own Son.
His dusty feet were bruised and torn,
His flesh was weary, His garments worn;
The Lord of glory hungered for bread,
And He had not where to lay His head.
The road led on to Calvary's hill.
(Pause here and worship, hushed and still.)
A hill and a Cross against the sky.
The reeling world heard His final cry.
"It is finished!" From throne to grave,
Two long journeys our souls to save!
Then the Lord Christ yearned for the lights of home,
Earth could not hold Him, nor entomb.
The angels chorused in glad refrain
As the Lord of glory came home again,
Treading the skies with eager feet.
Think of the moment when they meet,
The FATHER and His beloved Son!
Think of His accolade, "Well done!"
Martha Snell Nicholson
Philippians 2:5-9 Let this mind be in you, which was also in Christ Jesus: Who, being in the form of God, thought it not robbery to be equal with God: But made himself of no reputation, and took upon him the form of a servant, and was made in the likeness of men: And being found in fashion as a man, he humbled himself, and became obedient unto death, even the death of the cross. Wherefore God also hath highly exalted him, and given him a name which is above every name: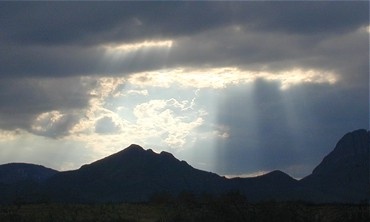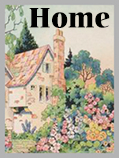 background and graphics by Mary Stephens
vintage graphic: unknown source