Short Poems
By Martha Snell Nicholson

The Difference
I need not bear my little cross alone,
I draw upon the riches of His grace;
But when my SAVIOUR hung upon HIS Cross
In agony, God turned away His face!



End Of Book One
The world is weary, spent and old;
Her troubled story almost told --
Last chapter of a dying age...
God is about to turn the page.
Our Suffering God

We often speak of how, because of sin,
Mankind has suffered sore;
But have you ever thought of this, my friend,
That GOD has suffered more?
1 Peter 2:24 Who his own self bare our sins in his own body on the tree, that we, being dead to sins, should live unto righteousness: by whose stripes ye were healed.
"I Know Whom I Have Believed"




The things I know so far outweigh




The ones I do not know,




I leave the unknown in God's hand,




Content that it is so.





For I know WHOM I have believed!




That is enough for me --




Enough for life, enough for death,


And all eternity.

2 Timothy 1:12 For the which cause I also suffer these things: nevertheless I am not ashamed: for I know whom I have believed, and am persuaded that he is able to keep that which I have committed unto him against that day.
It is strange we go on living our everyday lives
So carelessly, stumbling, dully we plod
Our commonplace paths, and forget that we walk
Every day, every hour, in the presence of God.
Martha Snell Nicholson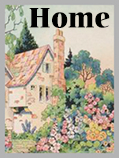 background and graphics by Mary Stephens
vintage graphic: unknown source