Love and Home
It is not the size of your house that counts,
Or whether it's granite or fir,
Or whether 'twas planned by an architect,
Or built by a carpenter.
A house is a house, and only a house,
Be it covered with roof or a dome;
If it is a place where true love lives,
'Tis then we call it a home.
There are one-room shacks that are palaces,
There are granite piles that are sties;
For only love can glorify
The house, whatever its size.
So if you dwell in a little cot,
In city or country fair,
The best of all things good is yours,
If only love is there.
Some envy those who choose to live
In a splendor they cannot match,
But love is rich in a humble place,
Though the roof above be thatch.
So here's to the folks who live secure
Away from envy and strife,
Who know that, apart from earthly goods,
Love is the soul of life.
- Unknown -
[altered]
1 John 4:7 Beloved, let us love one another: for love is of God; and every one that loveth is born of God, and knoweth God.
1 Peter 1:22 Seeing ye have purified your souls in obeying the truth through the Spirit unto unfeigned love of the brethren, see that ye love one another with a pure heart fervently:
Psalm 133:1-3 Behold, how good and how pleasant it is for brethren to dwell together in unity! It is like the precious ointment upon the head, that ran down upon the beard, even Aaron's beard: that went down to the skirts of his garments; As the dew of Hermon, and as the dew that descended upon the mountains of Zion: for there the LORD commanded the blessing, even life for evermore.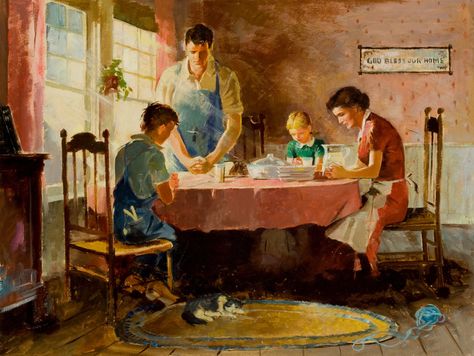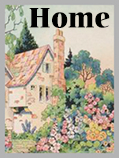 background and graphics by Mary Stephens
vintage graphics: unknown source
Posted May 2022; CA.