Did You Meme That? -
Love IS Hard Sometimes
by Mary E. Stephens
March 17, 2019
Quote reads: "Fall in love with someone who doesn't make you think love is hard."
We could start out talking about the problem with that phrase "fall in love" because it has its own set of issues. But, maybe that would be quibbling over something unimportant.
So first of all, I want to state right up front and center that there are people in this world who make love hard because they are not worthy of your romantic love. Yes, you can love them with the love of Christ, but after all, Jesus told us to love our enemies, and obviously you shouldn't be "falling in love" with or marrying your enemy.
Matthew 5:43-44 Ye have heard that it hath been said, Thou shalt love thy neighbour, and hate thine enemy. But I say unto you, Love your enemies, bless them that curse you, do good to them that hate you, and pray for them which despitefully use you, and persecute you;
What we're talking about here is romantic love, marriage love, love between a man and a woman.
Mark 10:6-8 But from the beginning of the creation God made them male and female. For this cause shall a man leave his father and mother, and cleave to his wife; And they twain shall be one flesh: so then they are no more twain, but one flesh.
Furthermore, this post is NOT about abusive relationships. Abusive relationships are hard - no question about that. In some situations the wife should leave if her husband is abusing her, and likewise the husband leave the wife if she is abusing him (less common, but it does happen). This isn't about those situations either.
This is about the love that grows between two people when they are on their way towards a marriage relationship.
So here it is: You aren't going to find someone who never makes you think love is hard. Yup. True story. Welcome to planet earth.
Before you or your friend or child heads down the primrose path to "love and marriage" it's good to remember this. If you're already married it's good to remember this. There isn't anyone who makes love seem easy all of the time - not that guy at school or college; not the wonderful guy you met at church; not the man who has the six digit income and a nice house and car; not the leader at church who is still unattached, not the handsome and dashing hero in that romantic movie or book (Oh, snap!). Not you and not me, dear friend. Not one person on this earth.
Why would I be sayin' such inflammatory stuffs? Well...
Isaiah 64:6 But we are all as an unclean thing, and all our righteousnesses are as filthy rags; and we all do fade as a leaf; and our iniquities, like the wind, have taken us away.
Sin does make love seem hard sometimes.
That man, guy, husband of yours is a sinner and he will do and say things that will provoke you and cause anger. He isn't going to do something you expected him to, and he is going to do something that hurts you or that is inappropriate. He's going to be there with too little too late when you needed him to be there with a lot and on time. He's going to fail you when you were hoping for something better. The best of men are still sinners, and there will always be something at some point in your relationship that will cause disappointment, frustration, or even anger.
But then, you're going to treat him to the same exact difficulties. You are going to make love hard sometimes too. Oh yes. Let's own up, ladies. We certainly have our bad days and there are times when we are less than lovable. If we're honest with ourselves and the loves of our respective lives, we make love seem hard sometimes too!
Things will happen even when you're both trying to walk after the Spirit and not after the flesh, because we are not perfect yet. We strive against sin (hopefully), but we are not like Jesus yet because we haven't seen Him yet.
Paul summed it up for us in Romans 7:14-25, For we know that the law is spiritual: but I am carnal, sold under sin. For that which I do I allow not: for what I would, that do I not; but what I hate, that do I. If then I do that which I would not, I consent unto the law that it is good. Now then it is no more I that do it, but sin that dwelleth in me. For I know that in me (that is, in my flesh,) dwelleth no good thing: for to will is present with me; but how to perform that which is good I find not. For the good that I would I do not: but the evil which I would not, that I do. Now if I do that I would not, it is no more I that do it, but sin that dwelleth in me. I find then a law, that, when I would do good, evil is present with me. For I delight in the law of God after the inward man: But I see another law in my members, warring against the law of my mind, and bringing me into captivity to the law of sin which is in my members. O wretched man that I am! who shall deliver me from the body of this death? I thank God through Jesus Christ our Lord. So then with the mind I myself serve the law of God; but with the flesh the law of sin.
1 John 3:2 Beloved, now are we the sons of God, and it doth not yet appear what we shall be: but we know that, when he shall appear, we shall be like him; for we shall see him as he is.
There are other aspects of life that make love seem like hard work sometimes too.
Some kinds of health problems can be very challenging to deal with and may cause the well spouse to feel like staying "in love" is hard. Sometimes the one who suffers the health problems has a hard time feeling "in love" because the challenges of just living are so immense. Yes, there will be good times when you both appreciate each other immensely, but there will be difficult times when something is just wrong and there doesn't seem to be a way to make it right again.
Sometimes other trials of life can cause similar challenges - sick children, rebellious and troublesome children, death in the family, severe financial strains, natural disasters, the necessity of being apart for some reason for a prolonged period, etc. You get the picture. Many aspects of life can challenge our ability to love one another as we should.
I don't appreciate the teaching that is popular in some circles that love is a choice and not a feeling. While it is certain that love is not just a feeling, I personally believe the Bible teaches it is both a feeling and a choice. Read Song of Solomon (and set aside the overworked idea that it's about Christ and the church, which the Bible never says it is, by they way). There are plenty of feelings of love there. It isn't just about a choice. But, by the same token, the Bible also commands us to love our spouses. If it were not a choice, as the world often enough implies, we couldn't be commanded to do it, now could we?
Colossians 3:19 Husbands, love your wives, and be not bitter against them.
Titus 2:4 That they may teach the young women to be sober, to love their husbands, to love their children,
Love is hard sometimes. Let's not fool ourselves with some unrealistic imagination of how the world too often presents it. Let's dig in and do the hard thing. Because that is what we are commanded to do in scripture - not just Christian love for our enemies, but romantic love each one for our respective spouses.
And for those who are not married, as well as the married, let's not measure the quality of that "special someone" by his failure to make our experience "in love" perfect. When you stop and think about it, that idea is ultimately selfish, isn't it? It says, "If you make me think love is hard, you are failing me and are therefore not a worthy person." The fact is that each of us will inevitably make love feel hard for the other also, and therefore qualify for the same harsh judgment.
James 2:13 For he shall have judgment without mercy, that hath shewed no mercy; and mercy rejoiceth against judgment.
Ephesians 4:31-32 Let all bitterness, and wrath, and anger, and clamour, and evil speaking, be put away from you, with all malice: And be ye kind one to another, tenderhearted, forgiving one another, even as God for Christ's sake hath forgiven you.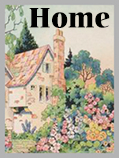 background and graphics by Mary Stephens
vintage graphic: unknown source
CA; updated 2021