I Understand
Hast thou been hungry, child of mine?
I, too, have needed bread;
For forty days I tasted naught
Till by the angels fed.
Hast thou been thirsty? On the cross
I suffered thirst for thee!
I've promised to supply thy need,
My child, come unto me.
Perhaps thy way is weary oft,
Thy feet grow tired and lame;
I wearied when I reached the well,
I suffered just the same;
And when I bore the heavy cross
I fainted 'neath the load;
And so I've promised rest to all
Who walk the weary road.
Doth Satan sometimes buffet thee,
And tempt thy soul to sin?
Do faith and hope and love grow weak,
And doubts and fears within?
Remember I was tempted thrice.
By this same foe of thine;
But he could not resist the Word,
Nor conquer power divine.
When thou art sad and tears fall fast
My heart goes out to thee,
For I wept o'er Jerusalem--
The place so dear to me:
And when I came to Lazarus' tomb
I wept--my heart was sore;
I'll comfort thee when thou dost weep,
Till sorrows all are o'er.
Susan C. Umlauf
Matthew 11:28-30 Come unto me, all ye that labour and are heavy laden, and I will give you rest. Take my yoke upon you, and learn of me; for I am meek and lowly in heart: and ye shall find rest unto your souls. For my yoke is easy, and my burden is light.
Hebrews 4:14-16 Seeing then that we have a great high priest, that is passed into the heavens, Jesus the Son of God, let us hold fast our profession. For we have not an high priest which cannot be touched with the feeling of our infirmities; but was in all points tempted like as we are, yet without sin. Let us therefore come boldly unto the throne of grace, that we may obtain mercy, and find grace to help in time of need.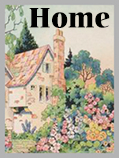 background and graphics by Mary Stephens
vintage graphic: unknown source
April 2022