It is Finished
Nothing, either great or small—
Nothing, sinner, no;
Jesus died and paid it all,
Long, long ago.
When He, from His lofty throne,
Stooped to do and die,
Ev'rything was fully done;
Hearken to His cry!
Weary, working, burdened one,
Wherefore toil you so?
Cease your doing; all was done
Long, long ago.
Till to Jesus' work you cling
By a simple faith,
"Doing" is a deadly thing—
"Doing" ends in death.
Cast your deadly "doing" down—
Down at Jesus' feet;
Stand in Him, in Him alone,
Gloriously complete.
"It is finished!" yes, indeed,
Finished, ev'ry jot;
Sinner, this is all you need,
Tell me, is it not?
James Proctor
Titus 3:5-7 Not by works of righteousness which we have done, but according to his mercy he saved us, by the washing of regeneration, and renewing of the Holy Ghost; Which he shed on us abundantly through Jesus Christ our Saviour; That being justified by his grace, we should be made heirs according to the hope of eternal life.
Galatians 2:16 Knowing that a man is not justified by the works of the law, but by the faith of Jesus Christ, even we have believed in Jesus Christ, that we might be justified by the faith of Christ, and not by the works of the law: for by the works of the law shall no flesh be justified.
Colossians 2:10 And ye are complete in him, which is the head of all principality and power: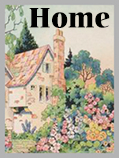 Posted Nov. 2019.
background and graphics by Mary Stephens
vintage graphic: source unknown
CA