Affection
Affection - 2. Passion of any kind. 3. Love; kindness; good-will to some person; often with to, or towrads, before the person. 4. Good-will to any object; zeal; passionate regard. - Samuel Johnson's Dictionary
Romans 1:25-32 Who changed the truth of God into a lie, and worshipped and served the creature more than the Creator, who is blessed for ever. Amen. For this cause God gave them up unto vile affections: for even their women did change the natural use into that which is against nature: And likewise also the men, leaving the natural use of the woman, burned in their lust one toward another; men with men working that which is unseemly, and receiving in themselves that recompence of their error which was meet. And even as they did not like to retain God in their knowledge, God gave them over to a reprobate mind, to do those things which are not convenient; Being filled with all unrighteousness, fornication, wickedness, covetousness, maliciousness; full of envy, murder, debate, deceit, malignity; whisperers, Backbiters, haters of God, despiteful, proud, boasters, inventors of evil things, disobedient to parents, Without understanding, covenantbreakers, without natural affection, implacable, unmerciful: Who knowing the judgment of God, that they which commit such things are worthy of death, not only do the same, but have pleasure in them that do them.
Colossians 3:5-6 Mortify therefore your members which are upon the earth; fornication, uncleanness, inordinate affection, evil concupiscence, and covetousness, which is idolatry: For which things' sake the wrath of God cometh on the children of disobedience:
Galatians 5:24 And they that are Christ's have crucified the flesh with the affections and lusts.
Have thy affections been nailed to the cross?
Is thy heart right with God?
Dost thou count all things for Jesus but loss?
Is thy heart right with God?
Is thy heart right with God,
Washed in the crimson flood,
Cleansed and made holy, humble and lowly,
Right in the sight of God?
Elisha A. Hoffman

When man's help and affection
Shall unavailing prove,
God grants me His protection
And shows His power and love.
He helps in every need,
From sin and shame redeems me,
From chains and bonds reclaims me,
Yea, e'en from death I'm freed.
Ludwig Helmbolt

Colossians 3:1-3 If ye then be risen with Christ, seek those things which are above, where Christ sitteth on the right hand of God. Set your affection on things above, not on things on the earth. For ye are dead, and your life is hid with Christ in God.
2 Corinthians 7:13-16 Therefore we were comforted in your comfort: yea, and exceedingly the more joyed we for the joy of Titus, because his spirit was refreshed by you all. For if I have boasted any thing to him of you, I am not ashamed; but as we spake all things to you in truth, even so our boasting, which I made before Titus, is found a truth. And his inward affection is more abundant toward you, whilst he remembereth the obedience of you all, how with fear and trembling ye received him. I rejoice therefore that I have confidence in you in all things.
Let us come in our youth, and as long as we live,
Our affection, our worship, to Jesus we'll give;
Then, whatever our trials or conflicts may be,
Still that sweet voice will whisper,
"O come unto Me."
- Fanny J. Crosby
No change of time shall ever shock
My firm affection, Lord, to Thee;
For Thou hast always been a rock,
A fortress and defense to me.
Thou my Deliverer art, my God;
My trust is in Thy mighty power:
Thou art my shield from foes abroad;
At home, my safeguard and my tower.
Nahum Tate
1 Chronicles 29:3 Moreover, because I have set my affection to the house of my God, I have of mine own proper good, of gold and silver, which I have given to the house of my God, over and above all that I have prepared for the holy house,
[ Note: The house of God now is the church - the body of Christ. 1 Timothy 3:15 But if I tarry long, that thou mayest know how thou oughtest to behave thyself in the house of God, which is the church of the living God, the pillar and ground of the truth.]
Romans 12:10 Be kindly affectioned one to another with brotherly love; in honour preferring one another;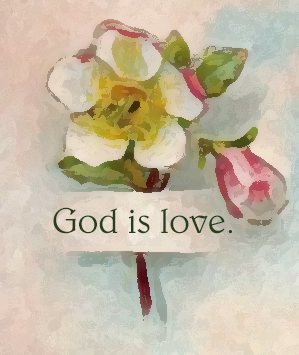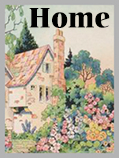 background and graphics by Mary Stephens
vintage graphics: unknown source
July 2023 - CA