Alive
Revelation 1:17-18 And when I saw him, I fell at his feet as dead. And he laid his right hand upon me, saying unto me, Fear not; I am the first and the last: I am he that liveth, and was dead; and, behold, I am alive for evermore, Amen; and have the keys of hell and of death.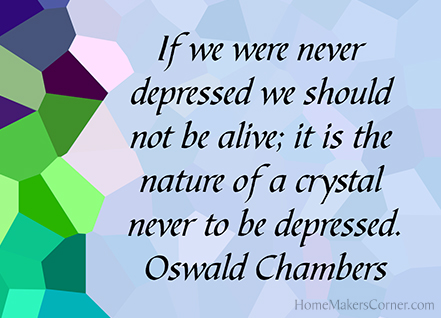 Psalm 22:28-29 For the kingdom is the LORD'S: and he is the governor among the nations. All they that be fat upon earth shall eat and worship: all they that go down to the dust shall bow before him: and none can keep alive his own soul.
1 Samuel 2:6 The LORD killeth, and maketh alive: he bringeth down to the grave, and bringeth up.

Mark 16:9-11 Now when Jesus was risen early the first day of the week, he appeared first to Mary Magdalene, out of whom he had cast seven devils. And she went and told them that had been with him, as they mourned and wept. And they, when they had heard that he was alive, and had been seen of her, believed not.
Acts 1:1-3 The former treatise have I made, O Theophilus, of all that Jesus began both to do and teach, Until the day in which he was taken up, after that he through the Holy Ghost had given commandments unto the apostles whom he had chosen: To whom also he shewed himself alive after his passion by many infallible proofs, being seen of them forty days, and speaking of the things pertaining to the kingdom of God: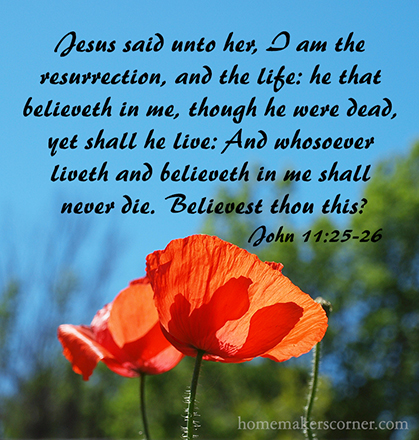 1 Corinthians 15:21-22 For since by man came death, by man came also the resurrection of the dead. For as in Adam all die, even so in Christ shall all be made alive.
No condemnation now I dread;
Jesus, and all in Him, is mine;
Alive in Him, my living head,
And clothed in righteousness divine,
Bold I approach th'eternal throne,
And claim the crown, through Christ my own.
- Charles Wesley -
You are either a Christian or you are not a Christian; you cannot be partly a Christian. You are either "dead" or "alive"; you are either "born" or "not born."
Martyn Lloyd-Jones

Some day you will read in the papers that D. L. Moody of East Northfield, is dead. Don't you believe a word of it! At that moment I shall be more alive than I am now; I shall have gone up higher, that is all, out of this old clay tenement into a house that is immortal-a body that death cannot touch, that sin cannot taint; a body fashioned like unto His glorious body. - Dwight L. Moody
Philippians 1:21-24 For to me to live is Christ, and to die is gain. But if I live in the flesh, this is the fruit of my labour: yet what I shall choose I wot not. For I am in a strait betwixt two, having a desire to depart, and to be with Christ; which is far better: Nevertheless to abide in the flesh is more needful for you.

When you desire to be most alive to God, you will
generally find sin most alive to repel you.
- Charles Spurgeon -
Romans 6:9-13 Knowing that Christ being raised from the dead dieth no more; death hath no more dominion over him. For in that he died, he died unto sin once: but in that he liveth, he liveth unto God. Likewise reckon ye also yourselves to be dead indeed unto sin, but alive unto God through Jesus Christ our Lord. Let not sin therefore reign in your mortal body, that ye should obey it in the lusts thereof. Neither yield ye your members as instruments of unrighteousness unto sin: but yield yourselves unto God, as those that are alive from the dead, and your members as instruments of righteousness unto God.
The Spirit of God must come and make the letter alive, transfer it to your heart, set it on fire, and make it burn within you, or else its divine force and majesty will be hid from your eyes...
- Charles Spurgeon -
Hebrews 4:12-13 For the word of God is quick, and powerful, and sharper than any twoedged sword, piercing even to the dividing asunder of soul and spirit, and of the joints and marrow, and is a discerner of the thoughts and intents of the heart. Neither is there any creature that is not manifest in his sight: but all things are naked and opened unto the eyes of him with whom we have to do.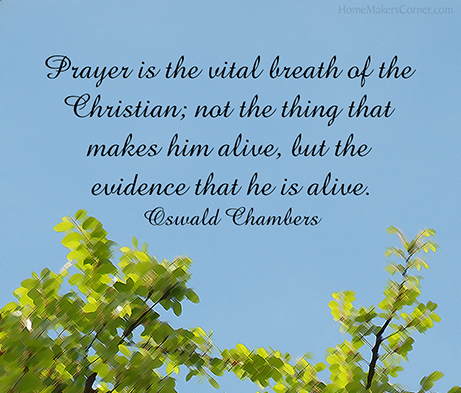 Fulfill Thy promise, gracious Lord,
On us assembled here;
Put forth Thy spirit with the Word,
And cause the dead to hear.
Preserve the power of faith alive,
In those who love Thy name;
For sin and Satan daily strive
To quench the sacred flame.
Thy power and mercy first prevailed,
From death to set us free;
And often since our life had failed
If not renewed by Thee.
To Thee we look, to Thee we bow;
To Thee for help we call;
Our life and resurrection Thou,
Our hope, our joy, our all.
- John Newton -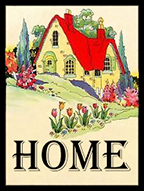 background and graphics by Mary Stephens
vintage graphic: unknown source
April 2022