Study

I never saw a useful Christian who was not a student of the Bible.
- D. L. Moody -
1 Thessalonians 4:9-12 But as touching brotherly love ye need not that I write unto you: for ye yourselves are taught of God to love one another. And indeed ye do it toward all the brethren which are in all Macedonia: but we beseech you, brethren, that ye increase more and more; And that ye study to be quiet, and to do your own business, and to work with your own hands, as we commanded you; That ye may walk honestly toward them that are without, and that ye may have lack of nothing.

The man who never reads will never be read;
the man who never quotes will never be quoted.
He who will not use the thoughts of other men's
brains, proves that he has no brains of his own.
- Charles Spurgeon -
Ecclesiastes 12:12 And further, by these, my son, be admonished: of making many books there is no end; and much study is a weariness of the flesh.
Proverbs 1:7 The fear of the LORD is the beginning of knowledge: but fools despise wisdom and instruction.

Nobody ever outgrows Scripture; the book
widens and deepens with our years.
- Charles Spurgeon -
Psalm 119:130 The entrance of thy words giveth light; it giveth understanding unto the simple.
Psalm 25:4 Shew me thy ways, O LORD; teach me thy paths.
An honest man with an open Bible and a pad and pencil is
sure to find out what is wrong with him very quickly.
- A.W. Tozer -
Proverbs 15:28 The heart of the righteous studieth to answer: but the mouth of the wicked poureth out evil things.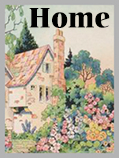 background and graphics by Mary Stephens
vintage graphic and art: unknown source