Success
To be able to carry money without spending it;
To be able to bear an injustice without retaliating;
To be able to do one's duty when critical eyes watch;
To be able to keep at the job until it is finished when some would brush you aside;
To be able to do the work and let others receive the recognition;
To be able to accept criticism without letting it whip you;
To lift those who push you down;
To love when hate is all about you;
To follow God when others put detour signs in your path;
To have the peace of heart and mind because you have given God your best -- this is the true measure of success.
- Author unknown
(This came from my Mom's Collection.)
Joshua 1:8 This book of the law shall not depart out of thy mouth; but thou shalt meditate therein day and night, that thou mayest observe to do according to all that is written therein: for then thou shalt make thy way prosperous, and then thou shalt have good success.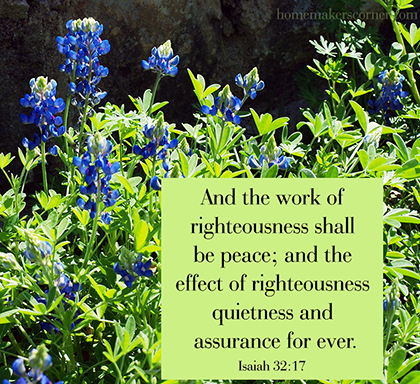 If you want to be successful it's just this simple.
Know what you are doing.
Love what you are doing.
And believe in what you are doing.
- Will Rogers -
Colossians 3:17 And whatsoever ye do in word or deed, do all in the name of the Lord Jesus, giving thanks to God and the Father by him.
I am not afraid of failure;
I am afraid of succeeding
at things that do not matter.
- William Carrey -
Colossians 1:10 That ye might walk worthy of the Lord unto all pleasing, being fruitful in every good work, and increasing in the knowledge of God;

It is not the man that can preach the best that is the most successful...
- Dwight L. Moody -
2 Corinthians 5:10 For we must all appear before the judgment seat of Christ; that every one may receive the things done in his body, according to that he hath done, whether it be good or bad.
1 Corinthians 3:11-15 For other foundation can no man lay than that is laid, which is Jesus Christ. Now if any man build upon this foundation gold, silver, precious stones, wood, hay, stubble; Every man's work shall be made manifest: for the day shall declare it, because it shall be revealed by fire; and the fire shall try every man's work of what sort it is. If any man's work abide which he hath built thereupon, he shall receive a reward. If any man's work shall be burned, he shall suffer loss: but he himself shall be saved; yet so as by fire.
All our honest labor bless,
Give each lawful aim success;
In our time of need draw nigh,
Saying, "Fear not, it is I."
Hear us, we beseech Thee.
- Thomas B. Pollock -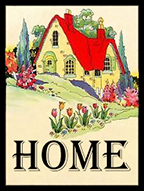 background and graphics by Mary Stephens
vintage graphic: unknown source
May 2022; CA