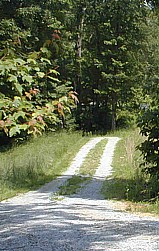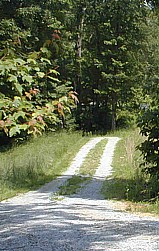 The Way to God
No tower man can build him will ever rise to God,
For his foundations crumble ere half the stairs are trod;
No wireless spark, far-flashing its message through the air,
Can bring the seeking sinner an answer to his prayer;
No bridge of his contriving can cross the awful space
Between the guilty spirit and God's forgiving grace;
No airship of his making can be so swiftly driven,
Or plume so bold a pinion as once to soar to heaven;
No lamp of his devising can send one cheering ray
Along death's gloomy vista or through the grave's dark way;
No road of his constructing can ever stretch so far
That he can travel on it to reach the nearest star;
Too weak are man's inventions, too short to reach the goal,
All vain for his salvation and useless to his soul.
Oh, changeless name of Jesus! This is the tower that stands,
Its firm foundation resting below Time's shifting sands;
Oh, precious blood of Jesus! This is the voice that speaks
God's word of love and pardon to ever heart that seeks;
Oh, blessed cross of Jesus! This is the bridge that's given
To span the dreadful chasm between man's soul and heaven;
Oh, wondrous wounds of Jesus! His nail-pierced hands alone
Can bear the sinner's ransom up to His Father's throne;
Oh, empty tomb of Jesus! This holds a glory bright
That fills death's shadowed valley with resurrection light;
Oh, mighty love of Jesus! His feet alone have trod
Earth's heights and depths of sorrow and made a way to God.
Annie Johnson Flint
Proverbs 14:12 There is a way which seemeth right unto a man, but the end thereof are the ways of death.
John 14:6 Jesus saith unto him, I am the way, the truth, and the life: no man cometh unto the Father, but by me.