A Beautifully Set Table
Matthew 4:4 But he answered and said, It is written, Man shall not live by bread alone, but by every word that proceedeth out of the mouth of God.
What's On the Table?
We like to see a well provided table - plenty to go around, food that will be filling and flavorful.
Many of us appreciate an attractively set table - dishes, food, flowers, tablecloth, etc. all in a pleasant arrangement.
If we're wise, we like to see good quality food. Food that is healthy and nourishing and will satisfy not only our hunger, but also our bodily needs. We want to see glasses or cups and something pleasant to drink as well.
In addition to tasting good, it's nice when the food smells good too - when it draws us in and makes us anticipate pleasure and satisfaction. Smell and appearance adds a great deal to the overall experience of eating.
Then, of course, we get a certain comfort from eating foods that are familiar to us and associated with pleasant memories. We can sit down to them knowing what to expect, so they also provide a certain stability.
And let's not forget the salt. It enhances the flavors, provides an important nutrient, and sometimes has helped in preserving the food.
Cleanliness and order are also atractive. Messiness, left food bits, and clutter on the table make it less attractive and inviting. Various adornments make it more interesting as well.

A Better Table
The Lord has set beautiful table for us in His word.
There is always plenty - more than enough for all our needs throughout life.
Psalm 119:96 I have seen an end of all perfection: but thy commandment is exceeding broad.
2 Peter 1:3 According as his divine power hath given unto us all things that pertain unto life and godliness, through the knowledge of him that hath called us to glory and virtue:
There is attraction and pleasure. The Bible - the King James Version - is well written, poetic, lovely to hear and to think about. There is good quality in the KJV - it is of a better history than the others, it is superior in language and translation. It has aged well.
Psalm 19:8 The statutes of the LORD are right, rejoicing the heart: the commandment of the LORD is pure, enlightening the eyes.
Psalm 119:18 Open thou mine eyes, that I may behold wondrous things out of thy law.
Psalm 119:20 My soul breaketh for the longing that it hath unto thy judgments at all times.
Jeremiah 15:16 Thy words were found, and I did eat them; and thy word was unto me the joy and rejoicing of mine heart: for I am called by thy name, O LORD God of hosts.
There is necessary nourishment and growth there. God's word feeds us and satisfies us. It supplies our spiritual needs as food does our bodies. There is meat for the strong and milk for the young.
Job 23:12 Neither have I gone back from the commandment of his lips; I have esteemed the words of his mouth more than my necessary food.
Hebrews 5:12-14 For when for the time ye ought to be teachers, ye have need that one teach you again which be the first principles of the oracles of God; and are become such as have need of milk, and not of strong meat. For every one that useth milk is unskilful in the word of righteousness: for he is a babe. But strong meat belongeth to them that are of full age, even those who by reason of use have their senses exercised to discern both good and evil.
1 Peter 2:2-3 As newborn babes, desire the sincere milk of the word, that ye may grow thereby: If so be ye have tasted that the Lord is gracious.
There is great sweetness.
Psalm 19:9-10 The fear of the LORD is clean, enduring for ever: the judgments of the LORD are true and righteous altogether. More to be desired are they than gold, yea, than much fine gold: sweeter also than honey and the honeycomb.
Psalm 119:103 How sweet are thy words unto my taste! yea, sweeter than honey to my mouth!
There is comfort in both new and familiar ways.
Psalm 119:50 This is my comfort in my affliction: for thy word hath quickened me.
Psalm 119:52 I remembered thy judgments of old, O LORD; and have comforted myself.
There is the excellent taste and the fragrance of a changed life - we have the savour of life.
2 Corinthians 2:14-17 Now thanks be unto God, which always causeth us to triumph in Christ, and maketh manifest the savour of his knowledge by us in every place. For we are unto God a sweet savour of Christ, in them that are saved, and in them that perish: To the one we are the savour of death unto death; and to the other the savour of life unto life. And who is sufficient for these things? For we are not as many, which corrupt the word of God: but as of sincerity, but as of God, in the sight of God speak we in Christ.
Psalm 19:10-11 More to be desired are they than gold, yea, than much fine gold: sweeter also than honey and the honeycomb. Moreover by them is thy servant warned: and in keeping of them there is great reward.
There is water to quench our thirst and for cleanliness. It rejuvinates and refreshes us. It actually does the washing and cleaning of us, preparing us for the marriage supper of the Lamb.
John 15:3 Now ye are clean through the word which I have spoken unto you.
Ephesians 5:25-26 Husbands, love your wives, even as Christ also loved the church, and gave himself for it; That he might sanctify and cleanse it with the washing of water by the word,
Revelation 19:7-9 Let us be glad and rejoice, and give honour to him: for the marriage of the Lamb is come, and his wife hath made herself ready. And to her was granted that she should be arrayed in fine linen, clean and white: for the fine linen is the righteousness of saints. And he saith unto me, Write, Blessed are they which are called unto the marriage supper of the Lamb. And he saith unto me, These are the true sayings of God.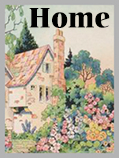 background and graphics by Mary Stephens
vintage graphic: unknown source
painting at top: Carl Larson