A Study on the Birth of Jesus Christ
Luke Chapter 1, Verses 29-34
Please return to the main page of this study for the introduction and other verses.
By Mary Stephens
Sept. 2014
We will pick up at verse 28 here so that we can remember Gabriel's salutation.
Luke 1:28-30 And the angel came in unto her, and said, Hail, thou that art highly favoured, the Lord is with thee: blessed art thou among women. And when she saw him, she was troubled at his saying, and cast in her mind what manner of salutation this should be. And the angel said unto her, Fear not, Mary: for thou hast found favour with God.
Mary couldn't understand this greeting. Quite probably she didn't understand why these things would be said to her. She also must have shown her troubled feeling and perhaps fear because the angel reassures her. It is obvious that she was a godly young woman by just the fact that she was chosen for this job, but imagine how she would feel having this actually said to her by an angel. She was told she had found favor with God. That's a pretty high honor in itself, let alone being chosen to bring the Messiah into the world.
I also appreciate that God told us more about Mary's thinking (1:29 and 2:19) than He did about her physical characteristics and appearance. Having spent so much time studying the Patriarchy Movement and having seen the tendency of women in that and other groups to "need" to not think too much (especially in spiritual areas), I really rejoice that the Lord was ready and waiting for these problems before they ever showed up. He chose a thinking woman for the mother of His Son, not one who dutifully just believed whatever the men in her life told her to believe, if I may be so bold.
On the other hand, I think it is wonderful that He never said a word about her looks. In this day and age when looks are everything to some people, this also gives a clear and important message! It didn't matter whether she was good looking or "extremely fit" or if her hair was "gorgeous." It also wasn't about her having 45 pairs of shoes and a dozen Kate Spade hand bags. I can guarantee you she was not highly favored of the Lord for anything like that.
Proverbs 31:30 Favour is deceitful, and beauty is vain: but a woman that feareth the LORD, she shall be praised.
1 Samuel 16:7 But the LORD said unto Samuel, Look not on his countenance, or on the height of his stature; because I have refused him: for the LORD seeth not as man seeth; for man looketh on the outward appearance, but the LORD looketh on the heart.
Luke 1:31-33 And, behold, thou shalt conceive in thy womb, and bring forth a son, and shalt call his name JESUS. He shall be great, and shall be called the Son of the Highest: and the Lord God shall give unto him the throne of his father David: And he shall reign over the house of Jacob for ever; and of his kingdom there shall be no end.
The miracle of the virgin birth was prophesied centuries before. Isaiah 7:14 Therefore the Lord himself shall give you a sign; Behold, a virgin shall conceive, and bear a son, and shall call his name Immanuel. I'm not sure how much the Jewish people understood of believed this. I've heard that among post-Christ Jewish people there was the thought that at some point the Messiah would be born and that they thought any of their sons could potentially grow up to be the Messiah. If this was true at that time as well, then this would have been doubly startling to Mary as it would not have been expected by religious leaders at all.
thou...shalt call his name JESUS - salvation - for, as we're told in another place, "he shall save his people from their sins" (Matt. 1:21). The miracle of salvation in one man is even greater than the virgin birth. Peter said of Him in Acts 4:12, Neither is there salvation in any other: for there is none other name under heaven given among men, whereby we must be saved.
1 Corinthians 15:21-22 For since by man came death, by man came also the resurrection of the dead. For as in Adam all die, even so in Christ shall all be made alive.
1 Corinthians 15:45-49 And so it is written, The first man Adam was made a living soul; the last Adam was made a quickening spirit. Howbeit that was not first which is spiritual, but that which is natural; and afterward that which is spiritual. The first man is of the earth, earthy: the second man is the Lord from heaven. As is the earthy, such are they also that are earthy: and as is the heavenly, such are they also that are heavenly. And as we have borne the image of the earthy, we shall also bear the image of the heavenly.
It is interesting that God gave us four accounts of the life of Jesus Christ on this earth and only two of them give a record of His birth. It seems to me that there's a point in that. Christendom tends to make much ado about the birth in celebrating Christmas. A whole month or more is set aside for it by many. If it had been that important to God it seems reasonable that He would have commanded us to celebrate the birth specifically, and it also seems that He would have given us four accounts of it in the gospels as He did of the death, burial and resurrection. The fact that He didn't should give us pause to consider what is most important to Him.
Getting back to our passage -
This prophecy about Jesus is sort of divided up into two sections. Although the first two apply to His earthly life and the next three apply to His whole life, the last three have not been fulfilled yet. This was not what the Jewish people, believers or non-believers, were expecting. They expected the Messiah to come and accomplish all these things at once - to sit on the throne of David and to restore Israel to its power and glory. Had the Jewish people received Him at that time, He would have; but they did not. Because of that, we Gentiles got in on the plan - something for which to be eternally thankful! Romans 11:25 For I would not, brethren, that ye should be ignorant of this mystery, lest ye should be wise in your own conceits; that blindness in part is happened to Israel, until the fulness of the Gentiles be come in.
Obviously, there must be further fulfillment to complete this prophecy. These things are not fulfilled in the church. Sitting on the throne of David his father has never happened, and it doesn't fit into anything that relates to the New Testament church. Some people use some verses in the New Testament to try to say that the church is now Israel and all promises to "Israel" now really mean the church. We are called the children of Abraham by faith, Galatians 3:7; but "the house of Jacob" is another altogether. I don't recall any "proof texts" that would clearly make the church into that. Suffice to say, there are at least two prophecies given here that have not yet been fulfilled.
Luke 1:34
Then said Mary unto the angel, How shall this be, seeing I know not a man?
After "400 years of silence", as it's described, God sent His angel to two different people - an old man and a young woman. (That alone ought to make us stop and think.) The man was unbelieving and demanded a sign as proof. He was much older, a priest and probably much more knowledgeable of scripture. He got the sign he demanded, but it was an unpleasant and bothersome one.
Mary, on the other hand, was uncertain, but demanded to now how this could be since she had no physical relationship to base it on. Zacharias was asked to believe something that was much more plausible, especially for a descendent of Abraham and Sarah. Mary was asked to believe something that was foretold but much harder to believe as there was no human causation possible and no historical precedent. Yet her doubt is much milder and less demanding than that of Zacharias.
This also points out something about the person that Mary was. She was not only thinking, she also was reasonable and not carelessly demanding. Isn't it sweet that the Lord has given us a glimpse into Mary as a person to show us what He values most? It was not her looks or appearance or standing before men, but neither was it her specific relationship with a man - father or husband. While she was definitely connected to Joseph as being espoused to him, God dealt with her as an individual with her own identity, as a separate person before Him. She was not dependent upon her father's nor her husband-to-be's identity before God.
Oh, dear ones for Christ's sake, this so important in this present trend of "Patriarchy" that is inundating some areas of the Lord's church. Sisters in Christ, your value before God is not dependent upon "the men in your life." You stand before Him as a person in and of yourself. Christian young ladies who are single, you are not "your father's daughter" in the sense of being owned by him until you marry. God will deal with you personally without the permission of your father if He feels like it. (For more on this issue please read "Do Fathers Own Their Daughters?".) How thankful we may be that God has not bound Himself to operate within the tiny box of the "Tenets of Biblical Patriarchy"!
Isaiah 55:8-9 For my thoughts are not your thoughts, neither are your ways my ways, saith the LORD. For as the heavens are higher than the earth, so are my ways higher than your ways, and my thoughts than your thoughts.
Psalms 115:3 But our God is in the heavens: he hath done whatsoever he hath pleased.
--------------------------------------
Return to the main page to continue the study.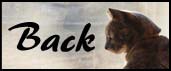 Background and graphics by Mary Stephens
except where noted
Updated 2019
CA