Do We Have Enough?
By Mary E. Stephens
2 Peter 1:3 According as his divine power hath given unto us all things that pertain unto life and godliness, through the knowledge of him that hath called us to glory and virtue:
Here is a statement that many find difficult if not impossible to believe. God has given us all things that pertain unto life and godliness. ALL THINGS! Nor has He given them to just us, but they have been available to the saints since Peter wrote this. We do not need "the second blessing," "something more," nor a "baptism of the Holy Ghost" other than when we're saved. There are not any great secrets that have been hidden through centuries of church history that have now been revealed through some man (Joseph Smith, Michael Pearl, Peter Ruckman, Jimmy Swaggart, etc.) We lack nothing to live a godly life. It is all available to us. Not one thing is lacking or missing, and it has not been for at least 2000 years. How dare modern teachers rise up in these last days and say that "God is doing a new thing" or that people need psychology to really "understand themselves"! We have all that we need, and always have had it.
We have the Holy Spirit to comfort, teach, guide and give us power to serve the Lord --
John 14:26 But the Comforter, which is the Holy Ghost, whom the Father will send in my name, he shall teach you all things, and bring all things to your remembrance, whatsoever I have said unto you.
John 16:13 Howbeit when he, the Spirit of truth, is come, he will guide you into all truth: for he shall not speak of himself; but whatsoever he shall hear, that shall he speak: and he will shew you things to come.
Acts 1:8 But ye shall receive power, after that the Holy Ghost is come upon you: and ye shall be witnesses unto me both in Jerusalem, and in all Judaea, and in Samaria, and unto the uttermost part of the earth.
We have the very words of God --
2 Peter 1:4 Whereby are given unto us exceeding great and precious promises: that by these ye might be partakers of the divine nature, having escaped the corruption that is in the world through lust.
We have the Father and the Son --
John 14:23 Jesus answered and said unto him, If a man love me, he will keep my words: and my Father will love him, and we will come unto him, and make our abode with him.
We have a High Priest and access to the very throne of God --
Hebrews 4:14-16 Seeing then that we have a great high priest, that is passed into the heavens, Jesus the Son of God, let us hold fast our profession. 15 For we have not an high priest which cannot be touched with the feeling of our infirmities; but was in all points tempted like as we are, yet without sin. 16 Let us therefore come boldly unto the throne of grace, that we may obtain mercy, and find grace to help in time of need.
We have a ministry and the means by which to accomplish it --
2 Corinthians 5:18 And all things are of God, who hath reconciled us to himself by Jesus Christ, and hath given to us the ministry of reconciliation;
2 Corinthians 3:5 Not that we are sufficient of ourselves to think any thing as of ourselves; but our sufficiency is of God; 6 Who also hath made us able ministers of the new testament...
2 Corinthians 9:8 And God is able to make all grace abound toward you; that ye, always having all sufficiency in all things, may abound to every good work:
We have a blessed hope to sustain us, even in the darkest hours --
Titus 2:12 Teaching us that, denying ungodliness and worldly lusts, we should live soberly, righteously, and godly, in this present world; 13 Looking for that blessed hope, and the glorious appearing of the great God and our Saviour Jesus Christ;
1 Peter 1:3 Blessed be the God and Father of our Lord Jesus Christ, which according to his abundant mercy hath begotten us again unto a lively hope by the resurrection of Jesus Christ from the dead, 4 To an inheritance incorruptible, and undefiled, and that fadeth not away, reserved in heaven for you,
We have friends and fellowship in Christ --
Hebrews 10:25 Not forsaking the assembling of ourselves together, as the manner of some is; but exhorting one another: and so much the more, as ye see the day approaching.
Romans 12:5 So we, being many, are one body in Christ, and every one members one of another.
We have God-given men to teach us --
Ephesians 4:11 And he gave some, apostles; and some, prophets; and some, evangelists; and some, pastors and teachers; 12 For the perfecting of the saints, for the work of the ministry, for the edifying of the body of Christ:
Hebrews 13:17 Obey them that have the rule over you, and submit yourselves: for they watch for your souls, as they that must give account, that they may do it with joy, and not with grief: for that is unprofitable for you.
How many other things can you think of? We could go on and on listing them. What could a person possibly want besides? What riches! What wealth! How is it that so many become discontent and seek to have their ears scratched by some Dr. Wonderful? Why do so many seek after tongues and signs, feelings, "experts", rules, traditions of men and psychology? We need to spend more time looking into the perfect law of liberty and continuing in that.
James 1:25 But whoso looketh into the perfect law of liberty, and continueth therein, he being not a forgetful hearer, but a doer of the work, this man shall be blessed in his deed.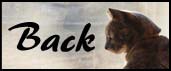 background & graphics by Mary Stephens
Updated 2022; CA