1Samuel 10:1 Then Samuel took a vial of oil, and poured it upon his head, and kissed him, and said, Is it not because the LORD hath anointed thee to be captain over his inheritance?
Samuel anointed Saul to be king over Israel at the commandment of the Lord. God had chosen Saul from among all the men of Israel for a most important job - leading His people militarily and governmentally. Samuel had every reason to expect Saul to turn out well. He was chosen by God, not elected by the people.
1Samuel 10:6 And the Spirit of the LORD will come upon thee, and thou shalt prophesy with them, and shalt be turned into another man. 7 And let it be, when these signs are come unto thee, that thou do as occasion serve thee; for God is with thee. Samuel had prophesied that the Spirit of the LORD would come upon Saul and that he would be changed to another man, and it had been fulfilled.
He witnessed Saul's integrity in giving him a gift for his help, 1Sam. 9:7-10. He witnessed Saul's humility, 1Sam. 10:22 (and 15:17), his superiority over the masses, and that he inspired the confidence of the people, v. 23-24. He saw Saul's discretion and patience in holding his peace at the children of Belial who didn't accept him, v. 26-27. In 1 Sam. 11 Saul proved himself a military leader who followed the Lord, and in v. 12-13 when he had a chance to take revenge on those men of Belial, he showed mercy instead. There were many strengths about him.
Samuel also saw Saul's faults as they began to unfold - impatience and doubt, chap. 13; poor military strategy used in an effort to appear spiritual, 14:24; and finally the great rebellion of not killing all the Amalekites and lying about it, chap. 15. Samuel had to deliver the hard message that Saul was rejected from being king. 1Samuel 15:26 And Samuel said unto Saul, I will not return with thee: for thou hast rejected the word of the LORD, and the LORD hath rejected thee from being king over Israel.
1Samuel 15:35 And Samuel came no more to see Saul until the day of his death: nevertheless Samuel mourned for Saul: and the LORD repented that he had made Saul king over Israel. Thus we find Samuel mourning Saul. And, no wonder. He was a great disappointment. He had the opportunity to be the only dynasty of Israel, 1Sam. 13:13, to conquer his foes and deliver Israel from the Amalekites, to be a great king of the Lord's people; yet he threw it all away for appearances and in disobeying God's word. He was more concerned with what man thought than with what God thought, 15:30. (Proverbs 29:25 The fear of man bringeth a snare: but whoso putteth his trust in the LORD shall be safe.)
Men will disappoint us. It may be some leader, such as a pastor or political figure. It may be a family member - a child, spouse, parent, etc. - whom we counted as trustworthy. It may be anyone whom we assumed would be faithful to the Lord, yet who disappointed us by turning aside from the right way.
First know that it is natural to mourn such a thing. God did not rebuke Samuel for his mourning. He Himself repented that He had made Saul king. But, as with many of us, Samuel mourned too long. 1Samuel 16:1 And the LORD said unto Samuel, How long wilt thou mourn for Saul, seeing I have rejected him from reigning over Israel? fill thine horn with oil, and go, I will send thee to Jesse the Bethlehemite: for I have provided me a king among his sons. The Lord objected to the duration of Samuel's mourning since He had rejected Saul. He basically told Samuel to let go and move on. He had something better in store, both for Samuel and for Israel. David was to be a man after God's own heart, 1Sam. 13:14.
Has your child abandoned his/her family or heritage? Has you pastor turned hard and cruel, or perhaps committed a gross sin? Have your parents divorced, perhaps after years of seemingly happy marriage? Has a spouse, sibling or close friends betrayed you? Perhaps your family has abandon you or let you down. Maybe a courtship or engagement ended in disappointment.
It may be that you are grieving over a change in life that has disappointed you as well. Perhaps someone has left or is leaving your life whom you hate to see go. You wished you could continue in their fellowship. Perhaps you are especially encouraged by their life and friendship, but the Lord is taking them elsewhere to serve Him.
All these things can lead to a mourning time in our lives. This can cause depression and sorrow of heart.
When you come to a point like this in your life, or if you are going through one now, remember God's principle of replacement. He does not take something away without replacing it with something equal or better. If He takes something bad out of your life (bad music, smoking, etc.), He gives you something good instead (good music, a sense of taste, etc.). If He takes a good thing (a friend moves away) He will give you something else to fill that void. This is God's principle of replacement.
Psalm 40:2 He brought me up also out of an horrible pit, out of the miry clay, and set my feet upon a rock, and established my goings. 3 And he hath put a new song in my mouth, even praise unto our God: many shall see it, and fear, and shall trust in the LORD.
David became that replacement for Samuel and for Israel.
Samuel was a faithful man of God (in the true sense of the term). He was a prophet and priest. Though his sons did not walk in his ways, 1Sam. 8:3-5, yet the Lord did not rebuke him for that as He did Eli, 1Sam. 2:29. The closest we come to hearing him rebuked by God is in this matter of mourning Saul for too long.
Are you wasting you life mourning for someone who disappointed you? God has better things for you. Ask Him for a David to encourage and restore you. Or perhaps better yet, look to the Lord Jesus Himself for a friend that sticketh that closer than a brother (Prv. 18:24) and who will neither disappoint you nor fail you.
Hebrews 13:5 Let your conversation be without covetousness; and be content with such things as ye have: for he hath said, I will never leave thee, nor forsake thee. 6 So that we may boldly say, The Lord is my helper, and I will not fear what man shall do unto me.
David wrote, When my father and my mother forsake me, then the LORD will take me up. Psalm 27:10 How sweet to be taken up by the Lord Himself! What rest we find there, yea what safety! Psalm 91:1 He that dwelleth in the secret place of the most High shall abide under the shadow of the Almighty. 2 I will say of the LORD, He is my refuge and my fortress: my God; in him will I trust.
Samuel didn't see how he could do what God told him to do, yet the Lord made a way, 1Sam 16:2-4, and he obeyed. So, Samuel had the privilege of anointing David. Interestingly, from this point onward, even more than with Saul, Samuel plays a very low profile role in this book. Yet we never find Samuel lamenting this. He was an old man, and doubtless had hoped Saul would lead Israel on in right ways and keep them following Jehovah. When this did not happen, he may have despaired that Israel would follow the Lord. Their history hadn't been too good in that area and they had rejected the Lord from ruling over them in his lifetime, 1Sam. 8:7.
David was God's answer to this. David was faithful. Through him Israel's worship of the LORD was actually much increased and enhanced. How much Samuel knew of this we don't know for sure, but he rested in God's choice and commentary on David's character. He had spoken God's words to Saul and he believed them. 1Samuel 13:14 But now thy kingdom shall not continue: the LORD hath sought him a man after his own heart, and the LORD hath commanded him to be captain over his people, because thou hast not kept that which the LORD commanded thee.
When we turn something over to the Lord and He gives us something better, it may be that He will require us to step back and take second place to the answer. He may have plans that do not require our active participation as much as our prayers and encouragement in the background.
Your disappointment may be severe, but God can work it for good to you. Romans 8:26 Likewise the Spirit also helpeth our infirmities: for we know not what we should pray for as we ought: but the Spirit itself maketh intercession for us with groanings which cannot be uttered. 27 And he that searcheth the hearts knoweth what is the mind of the Spirit, because he maketh intercession for the saints according to the will of God. 28 And we know that all things work together for good to them that love God, to them who are the called according to his purpose. Nothing is impossible with Him. Luke 1:37 For with God nothing shall be impossible. But, it may be time for you to stop mourning and see what He wants to do next. Samuel helped David as well as anointing him, 1Sam. 19. Ask the Lord to show you where you might better spend your efforts. Then obey Him.
Behold, I am the LORD, the God of all flesh:
is there any thing too hard for me?
Jeremiah 32:27
Other pages on this site:
Disappointment, His Appointment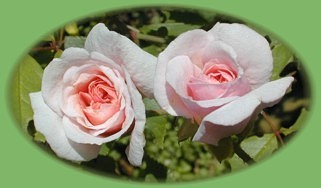 background & graphics by mary vannattan
updated 2013
ca