Weak or Strong
by Mary E. Stephens
June 25, 2017
"The weak fall, but the strong will remain and never go under."
Attributed to Anne Frank
One of the problems with using quotes is that it is easy to take something out of its context and make it say something that perhaps the original author did not mean. I do not know the context of this quote by Anne Frank. I don't even know if she actually said it. But, in this stripped down form cut loose from its anchor of context, this statement is very misleading and worldly in its apparent meaning, regardless of what Anne may or may not have meant.
In the first place, even in the secular world it is a fact that sometimes the weak come out on top despite the fact that they are weak, and sometimes the strong fail despite the fact that they are strong. Solomon said it like this, "I returned, and saw under the sun, that the race is not to the swift, nor the battle to the strong, neither yet bread to the wise, nor yet riches to men of understanding, nor yet favour to men of skill; but time and chance happeneth to them all." Ecclesiastes 9:11
This is often how life is. Just because someone seems to be favored to come out on top because of their skill or experience or knowledge, it does not necessarily follow that they will come out on top. Also, many people who are weak, ignorant, foolish, etc. become highly successful in some area because of a fluke or by chance of birth or accident.
But, speaking from the point of view of those who fear God and follow His ways, there is even more to this.
King David wrote this:
Psalms 37:34-40 Wait on the LORD, and keep his way, and he shall exalt thee to inherit the land: when the wicked are cut off, thou shalt see it. I have seen the wicked in great power, and spreading himself like a green bay tree. Yet he passed away, and, lo, he was not: yea, I sought him, but he could not be found. Mark the perfect man, and behold the upright: for the end of that man is peace. But the transgressors shall be destroyed together: the end of the wicked shall be cut off. But the salvation of the righteous is of the LORD: he is their strength in the time of trouble. And the LORD shall help them, and deliver them: he shall deliver them from the wicked, and save them, because they trust in him.
As I hope you know, Anne Frank was a Jewish girl who lived under and was killed by the Nazis. She had much to think about in relation to being weak or strong. Sadly, I do not know that she ever came to a knowledge of true salvation in the Messiah, Jesus Christ. But, the thing is, that for those who trust in the Lord as their salvation, He will not only be our strength in times of trouble, but ultimately we will be delivered from the wicked, even if we die at their hands in this life, as Anne and her sister did. Because we are eternal and He gives us eternal life, whatever the apparent outcome on this earth, we will see the wicked pass away and our eternal end will be peace. The wicked, on the other hand, will come to destruction eventually, particularly in the horrible eternity that they will someday live.
The apostle Paul wrote this:
2 Corinthians 12:9-10 And he said unto me, My grace is sufficient for thee: for my strength is made perfect in weakness. Most gladly therefore will I rather glory in my infirmities, that the power of Christ may rest upon me. Therefore I take pleasure in infirmities, in reproaches, in necessities, in persecutions, in distresses for Christ's sake: for when I am weak, then am I strong.
It is through our very weakness that God is able to show Himself strong, both to us and to those around us. We may actually take pleasure in our weakness on Christ's account because He will be glorified in showing His strength through us. This is an amazing and wonderfully comforting thought.
The world we live in admires strong people, well people, successful people, rich people, influential people, and so on. But, the Lord wants to show the perfection of His power through our weakness and our lack.
In the context of this passage Paul is speaking of physical illness or ailment in particular, but he also includes other forms of suffering (other than those we inflict upon ourselves through sin). This should be something that we look to for comfort in dealing with the many and sometimes burdensome limitations that we struggle with in this life. Ultimately, they are opportunities for God to show His power through us. In thinking about what David wrote, we also see that through trusting in the Lord we can expect His deliverance in the end, even if it is not in this life.
Ephesians 6:10-13 Finally, my brethren, be strong in the Lord, and in the power of his might. Put on the whole armour of God, that ye may be able to stand against the wiles of the devil. For we wrestle not against flesh and blood, but against principalities, against powers, against the rulers of the darkness of this world, against spiritual wickedness in high places. Wherefore take unto you the whole armour of God, that ye may be able to withstand in the evil day, and having done all, to stand.
We need to look to the Lord for the strength and power we need to stand in against the wiles of the devil. I see a lot of people getting confused about who their real enemies are. They are often looking an humans, government, organizations, "secret societies", etc. and thinking those are the enemy. The context of these verse indicates that those are not the enemy because they are "flesh and blood," and our enemies are all spiritual entities and powers. This is what we need to particularly remember. The power behind those people is the real power that is at work. They are merely dispensable pawns in a supernatural battle between the Lord God Almighty and the devil. We, on the other hand, are the beloved and treasured children of the Lord, joint heirs with Jesus Christ, and therefore we can count on Him to show His perfect strength through us, despite our weakness.
Does that not fill you with wonder? Why would God, the Creator of everything who has all power in heaven and earth, choose to show His inexhaustible strength through us? I don't know why. But He does.
Psalms 18:1 I will love thee, O LORD, my strength.
Isaiah 40:28-31 Hast thou not known? hast thou not heard, that the everlasting God, the LORD, the Creator of the ends of the earth, fainteth not, neither is weary? there is no searching of his understanding. He giveth power to the faint; and to them that have no might he increaseth strength. Even the youths shall faint and be weary, and the young men shall utterly fall: But they that wait upon the LORD shall renew their strength; they shall mount up with wings as eagles; they shall run, and not be weary; and they shall walk, and not faint.
Related Posts: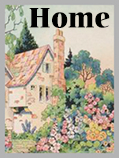 background and graphics by Mary Stephens
vintage graphic: unknown source
CA; updated 2021