Family Prayer Box
Here is an idea for organizing your family prayer list:
1. Collect photographs of as many of the people that your family prays for as is possible. They should be small enough to fit on file cards with some room left over.
2.Get a file card box and file cards. If you can't find a generic file box, you might use a recipe box. You could even recover it and decorate it appropriately for a prayer box.
3. Using a glue stick, glue the photographs of the people to the cards, cutting down the photos that need to be.
4. Write the names of the family and perhaps a prayer request. Write short term requests in pencil so that they can be erased when they are answered. (Or you can use Post-It notes for this purpose.) Missionary cards can be used as they are if they are small enough for the box.
5. After you have the photos glued on, you can go back through the cards and add to them the names of people (or other requests) for which you don't have photographs. Write one to a card till you go through them all. Repeat until you have not more requests to add.
For a handy touch, you could put physical addresses, email addresses, and/or phone numbers of the people on the back of the card bearing their photo. This will make it easy to find contact info.
Psalms 37:5 Commit thy way unto the LORD; trust also in him; and he shall bring it to pass.
You may also, wish to go through the cards and write "______'s future husband." or "_______'s future wife." on some of the cards. Put in the names of your daughters and sons. It isn't too early to start praying for their future spouses. But, I also recommend praying for their faithfulness to the Lord whether they marry or remain single. This also lets your kids know that IF God wants them married, then there is a real person out there somewhere that He has for them, and that their objective is to seek God's will. Also, finding the right person becomes a subject of family interest, not just their private program.
When you have your family prayer time you can use several each time, one per person each time, or work out your own plan.
This can also be done with a scrap book or photo album. You can use plastic sleeves in a ring binder as well, gluing the pictures to sheets of paper which will then slide into the sleeves.
It is nice to look at who you are praying for, and kids can especially benefit from this method.
Matthew 9:36 But when he saw the multitudes, he was moved with compassion on them, because they fainted, and were scattered abroad, as sheep having no shepherd.
1 Thessalonians 5:17 Pray without ceasing.
1 Thessalonians 5:25 Brethren, pray for us.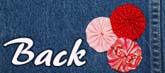 background & graphics by Mary Stephens
Updated 2015
CA