Doubting Your Salvation
by Mary Stephens
April 2018
Matthew 14:28-31 And Peter answered him and said, Lord, if it be thou, bid me come unto thee on the water. And he said, Come. And when Peter was come down out of the ship, he walked on the water, to go to Jesus. But when he saw the wind boisterous, he was afraid; and beginning to sink, he cried, saying, Lord, save me. And immediately Jesus stretched forth his hand, and caught him, and said unto him, O thou of little faith, wherefore didst thou doubt?
The reasons people fall into doubting their salvation can generally be summed up in two categories:
The person really isn't saved.

The person is saved but has lost confidence in his or her salvation for some reason.
Not Saved
2 Corinthians 13:5 Examine yourselves, whether ye be in the faith; prove your own selves. Know ye not your own selves, how that Jesus Christ is in you, except ye be reprobates?

There are a number of reasons why a person might think they are saved when they are not, then eventually come to rightly doubt their salvation.

There are people who confess faith in Christ without understanding what they are doing and why. This may happen because others are doing it or it seems like the right thing to do. Perhaps they are afraid to go to hell, or they just want to go to heaven, but they don't really understand what it means to repent and believe on the Lord Jesus Christ. They don't have a concept of sin and righteousness and judgment and they have not been convinced by the Holy Ghost.

John 16:7-8 Nevertheless I tell you the truth; It is expedient for you that I go away: for if I go not away, the Comforter will not come unto you; but if I depart, I will send him unto you. And when he is come, he will reprove the world of sin, and of righteousness, and of judgment:

This can happen especially to children. There may

be a childhood profession of salvation at an early age without knowing what one was doing.

They may not even remember it.

Then as time goes on and the child grows up, others will remember and refer to their salvation and assure them they are saved. They may have been baptized even. But at some point they may begin to question if that confession of faith was real. This happened to all three of my siblings and at least a couple of friends, so I know it must be fairly common.

All three of my siblings came to a point in their teens when they began to question whether their early salvation experience was real or not. The Holy Spirit was convincing them that they had not really done that in sincerity and truth, for whatever reason. Thankfully, all three of them made that confession of faith later, knowing they were sinners and why they were doing it.

My own earliest confession of faith was when I was three. I know a lot of people would say that was far too young to do that, but the truth is I actually have a cloudy memory of kneeling beside my parents' bed with my mom in our tiny house in Ethiopia and "asking Jesus to come into my heart." I didn't understand a lot of things, but some years later, when I was somewhere around 8, the Holy Spirit impressed me strongly that I had never "told God I was sorry for my sin." I knew by then that it was an important thing to do this, and also that I was a sinner. I didn't fully understand the word repentance, but I remember sitting up in bed that night and taking care of that right then and there. Was I "saved" in the complete sense before that? I don't pretend to know the answer to that. What I do know is that God knew my intentions and knew that I was destined for salvation and, although it is not a process, in His foreknowledge He kept me alive until I could finish what I began at age three.

Romans 8:29-31 For whom he did foreknow, he also did predestinate to be conformed to the image of his Son, that he might be the firstborn among many brethren. Moreover whom he did predestinate, them he also called: and whom he called, them he also justified: and whom he justified, them he also glorified. What shall we then say to these things? If God be for us, who can be against us?

For my siblings' parts I don't know if their early confessions had any substance to them or not. At least one of them couldn't even remember it at all. But, God still acted on His foreknowledge and brought them to that point where they made their calling and election sure.

2 Peter 1:10-11 Wherefore the rather, brethren, give diligence to make your calling and election sure: for if ye do these things, ye shall never fall: For so an entrance shall be ministered unto you abundantly into the everlasting kingdom of our Lord and Saviour Jesus Christ.

It can be really difficult when other people tell you that you are saved because they remember something you did that seemed like the right thing - you prayed the right words, you went forward at an invitation, etc. But, the thing is that "...the LORD seeth not as man seeth; for man looketh on the outward appearance, but the LORD looketh on the heart." 1 Samuel 16:7 Man can only see outward appearances, and sometimes we're tempted to put way too much trust in that.

I do not recommend re-examining your salvation over and over again. We'll talk about that more in a minute. But, if the Lord is clearly dealing with you about your salvation there is a time to "Examine yourselves, whether ye be in the faith..."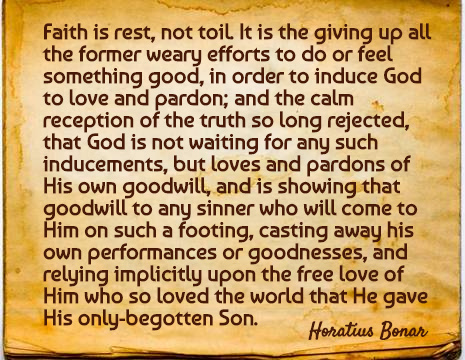 Sometimes people make it sound like doubting one's salvation is a terrible sin against the Lord. Sometimes we or others may have the idea that it's shameful to admit you're not saved. Why should it be shameful to acknowledge one isn't genuinely saved and then get truly and genuinely saved? It isn't something that a person should be doing over and over again. That is highly questionable and shows a person has a lack of knowledge about what true salvation is. But, if, like my friend Theresa, someone realizes that they are not truly born again, then there is no time like the present to make their salvation sure.
Hebrews 3:7-8 Wherefore (as the Holy Ghost saith, To day if ye will hear his voice, Harden not your hearts, as in the provocation, in the day of temptation in the wilderness:
Another reason, and one that goes with the one we just discussed, is that a person may make a profession of salvation when the Holy Spirit is not even dealing with them. It may be the expected thing in that person's environment - like it was for my siblings growing up in a Christ-centered home and in Bible-based church fellowship. It may be that it seems reasonable to the person and so, without any real drawing or convincing of the Holy Ghost, they say they want to believe and that they do believe and they just go with it because it makes sense, and after all, who wants to go to hell?
When I was in my teens I met a girl about my age who had made a confession of faith in Christ because she wanted to see her mother again someday. Since her mother had passed away and was a Christian, she had gone to heaven, so it made sense to the daughter that she should do this to secure that hope. There was no evidence that the girl had been convinced of her need of salvation by the Holy Ghost. In fact, she had no concept that Jesus Christ was the only way of salvation and to God and heaven. She told me in essence that it didn't matter what someone believed about God, they would still make it if they were sincere in their belief. But it isn't possible to believe this and be truly born again. Yet this young lady's relatives who were caring for her were telling people that she was saved and they were so glad that she had "gotten saved." So far were they determined to protect her from the truth that, as I recall, I had been warned to be careful with her because she "didn't understand some things." Actually, she didn't understand the basic things necessary to be truly born again, and there was no evidence that the Spirit of God was guiding her into all truth (John 16:13).
It was tragic.
John 14:6 Jesus saith unto him, I am the way, the truth, and the life: no man cometh unto the Father, but by me.
If you are doubting your salvation and there is a good reason to question your earlier confession of faith, then it may well be that you need to do it "again" and do it according to the scripture. It isn't something to be ashamed of or to make complicated or hard. If the Holy Spirit is working in your heart and mind on this, just answer and believe with your heart and confess with your mouth. It's as simple as that. It isn't a big deal, and yet it is the biggest deal in your entire life. Don't let yourself be talked into resting in a false salvation.
Romans 10:8-11 But what saith it? The word is nigh thee, even in thy mouth, and in thy heart: that is, the word of faith, which we preach; That if thou shalt confess with thy mouth the Lord Jesus, and shalt believe in thine heart that God hath raised him from the dead, thou shalt be saved. For with the heart man believeth unto righteousness; and with the mouth confession is made unto salvation. For the scripture saith, Whosoever believeth on him shall not be ashamed.
[Graphic created at AZQuotes.com]
Saved But In Doubt
John 10:28-30 And I give unto them eternal life; and they shall never perish, neither shall any man pluck them out of my hand. My Father, which gave them me, is greater than all; and no man is able to pluck them out of my Father's hand. I and my Father are one.
The spectrum in this area is much larger. It is tremendous, in fact. There are so very many ways that we can be led to doubt a true and genuine salvation.
Obviously the devil and his servants will plant doubts wherever they can to make us believe that we were never saved or that we can lose our salvation. The devil can't get you unsaved, and Jesus has promised not to lose one sheep that trusts in Him, so the next best thing Satan can do is convince us that we aren't saved or that we have lost our salvation. If he can do this and then impress on us that our case is hopeless, he can keep us in a state of constant defeat.
Romans 8:33-39 Who shall lay any thing to the charge of God's elect? It is God that justifieth. Who is he that condemneth? It is Christ that died, yea rather, that is risen again, who is even at the right hand of God, who also maketh intercession for us. Who shall separate us from the love of Christ? shall tribulation, or distress, or persecution, or famine, or nakedness, or peril, or sword? As it is written, For thy sake we are killed all the day long; we are accounted as sheep for the slaughter. Nay, in all these things we are more than conquerors through him that loved us. For I am persuaded, that neither death, nor life, nor angels, nor principalities, nor powers, nor things present, nor things to come, Nor height, nor depth, nor any other creature, shall be able to separate us from the love of God, which is in Christ Jesus our Lord.
I think that almost every believer at some time in life will wonder about their salvation. A Christian who understands what is at stake and who has come under the attack of the roaring lion seeking whom he may devour, will, I think, at some point question his or her salvation - at least temporarily. I have been in that place myself a few times, especially with my struggles with anxiety and depression.
When we reach a really low point in life, it can be a natural thing to begin to wonder if one is truly born again. I had a friend who suffered 12 years from depression. During the early stages, before she got treatment, she was sure there was some hidden sin in her life. She said she confessed every sin she could think of and then sins she had never committed. Then when that didn't solve the problem, she got down on her knees and "got saved" again, thinking that must be the solution. But it wasn't, because her problem was not that she was unsaved, it was that she was in need of help for a physical and emotional problem. The devil was attacking her when she was weak.
1 Peter 5:8-9 Be sober, be vigilant; because your adversary the devil, as a roaring lion, walketh about, seeking whom he may devour: Whom resist stedfast in the faith, knowing that the same afflictions are accomplished in your brethren that are in the world.
It should also be noted that our flesh can tell us we are not born again. My friend and I both were also suffering from the weaknesses of our flesh when we thought we were not saved. Listen, the Lord understands. He knows our weaknesses better than we know them ourselves. Psalm 103:13-14 Like as a father pitieth his children, so the LORD pitieth them that fear him. For he knoweth our frame; he remembereth that we are dust. He isn't going to get His feelings hurt if we are so confused and afraid that we come to Him at a time like that and confess our faith in Him again.
As I mentioned before, we don't want to get into a holding pattern here. Some people spend their lives deciding over and over again that they are not saved and making confessions of faith over and over again. This is defeating. When you can't or won't accept the assurance of salvation, you put yourself in a vulnerable and weak situation. Jesus didn't die to give us a half-way salvation that we need to keep polishing up by "getting saved" again "just in case." If this is the way you live, I really encourage you to seek the Lord for assurance of your salvation and peace and rest in the finished work of Jesus Christ. The work of your salvation and mine was done when Jesus said, "It is finished," on the cross (John 19:30). We are not supposed to be laying the foundation of repentance over and over again, as it says in Hebrews 6:1, Therefore leaving the principles of the doctrine of Christ, let us go on unto perfection; not laying again the foundation of repentance from dead works, and of faith toward God...
Another thing that can cause us to think we are not really saved is sin.
A friend's young daughter had been cheating on her school work. She was homeschooled and her mom figured out what she was doing. Rather than jumping right on the situation, she waited to see if her daughter, who had confessed her faith in Christ already, would do the right thing. One night the girl came to her parents after they were already in bed and told her mom that she didn't think she was saved. Her mom wisely asked her if she was really just hiding a sin her life. The girl broke down and confessed her sin of cheating and they prayed together and she confessed it to the Lord as well.
You see, sometimes "getting saved again" can be an easy out for confessing a sin that we are harboring in our lives. We are guilty, we know we're doing or have done wrong, but it's hard to admit it or to go back and make it right with people who were involved. So, instead of doing the harder thing, we may convince ourselves that we are not even saved and so "getting saved" will resolve the whole issue. The problem is, it doesn't work that way. This is either a way to avoid responsibility for sin, or a way to avoid even acknowledging that there is a sin problem in the first place.
The Lord knows better. He sees our hearts more clearly than we do.
My Grandpa Van Nattan was in a church once where the pastor's daughter got into fornication and, one way or another, she was caught and exposed. Instead of confessing her sin and taking responsibility for it, she decided that she "wasn't really saved" and she "got saved." Instead of the church mourning over the sin in their midst, and instead of her humbling herself and showing genuine repentance, there was "rejoicing" over her alleged salvation. Even worse, she went right on teaching Sunday School as if nothing had happened. Because she allegedly "wasn't saved" when she committed that sin it supposedly "didn't count" now that she was a "real Christian." My grandpa was very disappointed at how the whole situation was dealt with because he could see it was an avoidance tactic which kept the young woman from having to face the true consequences of her sin, and it protected her father from any question as to his ability to govern well his own house (1 Tim. 3:4).
There are no geographical boundaries on forgiveness. Sadly, some groups have turned "the altar" (the area in front of and around the pulpit) into a sort of Protestant or Baptist confessional, to the point that some people actually think that they can't get "really right with God" unless they "walk the aisle" and kneel in front the preacher and pray. This is really sad and anti-biblical. It keeps people in bondage as well.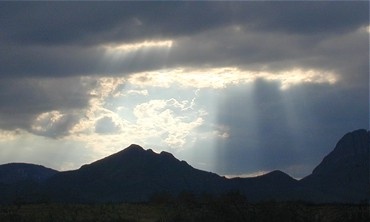 Another aspect of this problem is allowing unconfessed sin to accumulate in our lives. When we choose to go on and on without confessing things we know to be wrong, we can dig ourselves into such a deep hole that we lose sight of our salvation and come to think we weren't saved to begin with. This is why it's important to "keep short accounts with the Lord," as my dad calls it. Confess your sin now, today. Don't wait till you're in the "right" place, or there is an altar call, or you hear a "super convicting" sermon. To day, if ye will hear his voice, harden not your hearts... You do not have to "go forward and pray at the altar" to be forgiven. You can confess in your heart to God and be forgiven

anywhere at any time

, so don't let the sins "pile up" till you are overwhelmed by them.

One of the hardest things to learn to do in this life is be completely honest with ourselves. With our sin nature, we also inherit an amazing ability for avoidance. Just take a look at Adam and Eve's behavior in the Garden of Eden for the first example of that. This can affect our lives in so many ways. It also affects our ability to live in the victory that Jesus Christ wants us to have, that He died for us to have. This is one reason why it is so important to "...walk not after the flesh but after the Spirit." (Rom. 8:1) Because it is the Spirit's job to guide us into all truth (John 16:13), He will show us when there's something we need to deal with in our lives. But, if we refuse to listen, we handicap ourselves, and Him.

(1 Thessalonians 5:19 Quench not the Spirit.)

And so, we may end up living with a cloud of guilt that fools us into thinking we're not really saved.

A close problem to this is when there is sin that we can't make right. Sometimes something has happened, we have done something, we have reacted to something, and there is no going back and fixing it. It may be some small thing like a "white lie" or something really "big" like an unbiblical divorce or sexual sin. It may be something that changed the whole course of life, like refusing to take a path that God clearly marked for us. Sometimes this kind of regret or guilt can make a person decide that they are not really saved.

The thing is, God is not limited by these things, and His salvation is never "less than." Jesus Christ saves us to the uttermost, as we read in Hebrews 7:25: Wherefore he is able also to save them to the uttermost that come unto God by him, seeing he ever liveth to make intercession for them.

It's true, we may not be able to go back and correct some situations. Sometimes we can't even apologize for something without making the whole situation worse. But, the Lord's forgiveness is still good, and He is still faithful and just to forgive us our sins and cleanse us from all unrighteousness if we confess them to Him! 1 John 1:9 If we confess our sins, he is faithful and just to forgive us our sins, and to cleanse us from all unrighteousness. It doesn't say, "…if we go back and make it right." There is one simple reason for that - we can't always make it right. Thank God He in not hindered by that!

Another reason people will doubt their salvation when they are truly saved is because of preachers and other Christians who think it is their job to talk them out of their salvation. Some years back I heard the man preaching say that the only person in the room that he knew was saved was himself. While this may make sense from a human standpoint, it is not the mind of Christ that we see in scripture. More than one apostle wrote in the New Testament with complete confidence in the salvation of those to whom he was writing. We should be able to discern the fruit of the Spirit in the lives of those who are bearing it, and the Spirit in us should bear witness of this. Yes, I know there are some situations where it is hard to tell. That will always be there, and Paul did address some issues along those lines. But to question the salvation of everyone else except our own? No. That is not a biblical model in any way.

Just a couple examples:

2 Corinthians 7:16 I rejoice therefore that I have confidence in you in all things.

1 Thessalonians 2:19-20 For what is our hope, or joy, or crown of rejoicing? Are not even ye in the presence of our Lord Jesus Christ at his coming? For ye are our glory and joy.

I'm not much impressed with men who can talk some women out of their salvation anyway. What with PMS and having babies and menopause and "empty nest syndrome" and all the hormonal stuff that women sometimes have, I think it's little more than bullying tactics - it is cruel to the women, and the man doing it is a brute. Just my two cents...

There are preachers and evangelists who will scream, "You're wicked," at the tops of their lungs and blast and harass the Christians in front of them and do everything in their power to convince them they are not saved so that they can "see the altar full" and go around boasting about how many "got saved" at their last meeting. There are pastors who will insinuate and suggest and make covert accusations (or even bold ones) to plant doubt in the minds of people so they can convince them to "get saved" again for the first time. Yes. Truly. Friend, this is not a ministry of the Holy Spirit. Those men are completely out of the will of God. I wonder more about their salvation than the salvation of those who are repeatedly convinced of their "lost" condition and get saved over and over. Don't let a mere man do this to you.

Christians may do this to each other. Spouses, siblings or friends may do this to each other, especially when they are fighting. Have you ever said or had someone say to you, "You're behavior is so bad, I don't even know if you're saved!" Yes. That happens too. This is spiritual bullying. If it were done in sincerity and truth it would not be done in anger or the midst of conflict. Instead, as happened to a man my dad was counseling, the people who were concerned would sit down quietly and calmly and discuss the reasons for their concern with compassion. Casting doubt on another believer's salvation because you are angry with them is just plain wrong. It says far more about the accuser than it does the accused.

By the way, Satan is the accuser of the brethren. Don't help with that! Revelation 12:10 And I heard a loud voice saying in heaven, Now is come salvation, and strength, and the kingdom of our God, and the power of his Christ: for the accuser of our brethren is cast down, which accused them before our God day and night.
Conclusion
Romans 3:4 ...yea, let God be true, but every man a liar...
Doubt is a powerful thing. It can ruin a friendship, a home, a marriage, a life. When we allow it to rule us in the face of all God's promises and revelation of Himself, we are essentially saying that we don't believe Him, that He is a liar. We may even be giving place to the devil. And, yet, it is so amazingly hard to overcome at times. I know. I have confessed my faith in Christ again at least once in my life when I became so doubtful that I felt I must.
Years ago, when I was going through a particularly dark time in my life, my mom and I had been reading scripture together and just talking things out. One day I told her that I didn't think I was saved. She told me that she knew I was saved. At the time it comforted me and helped to reassure me because my mom and I had lived together all my life to that point, and I knew that she had observed the Lord working in my life in many ways.
When I shared this once on a blog where I was commenting someone replied to the effect that this was wrong because she couldn't know I was saved and shouldn't have been reassuring me of this. In answering them I had a light bulb moment. I pointed out to the person that my mom was right. She had seen the fruit of the Spirit in my life and she recognized it and she told me so. That fruit only comes from abiding in Christ. It is fruit we can't produce on our own.
Galatians 5:22-23 But the fruit of the Spirit is love, joy, peace, longsuffering, gentleness, goodness, faith, Meekness, temperance: against such there is no law.
John 15:4-5 Abide in me, and I in you. As the branch cannot bear fruit of itself, except it abide in the vine; no more can ye, except ye abide in me. I am the vine, ye are the branches: He that abideth in me, and I in him, the same bringeth forth much fruit: for without me ye can do nothing.
This is something that we need to remember when someone we know well has doubts about their salvation. If we have seen and known the fruit of the Spirit in the person's life, we should tell them so, not encourage them to doubt. If we aren't in a position to know for sure, then, yes, we possibly should encourage that person to examine their salvation to be sure, but not to belabor them with doubts.
1 Thessalonians 1:2-5 We give thanks to God always for you all, making mention of you in our prayers; Remembering without ceasing your work of faith, and labour of love, and patience of hope in our Lord Jesus Christ, in the sight of God and our Father; Knowing, brethren beloved, your election of God. For our gospel came not unto you in word only, but also in power, and in the Holy Ghost, and in much assurance; as ye know what manner of men we were among you for your sake.
Paul said his gospel came to the Thessalonians with much assurance. Assurance is a ministry we can do for others. We cannot make them believe. We cannot stop them from doubting. We cannot even show them how to rest in the Lord. But, we can let them know where we've seen the active working of the Holy Ghost in their lives - the fruit of repentance, of righteousness, and of the Spirit. We can minister through prayer and scripture. We can "...lift up the hands which hang down, and the feeble knees; And make straight paths for your feet, lest that which is lame be turned out of the way; but let it rather be healed." Hebrews 12:12-13
Our work is not to convince Christians they are lost. We cannot even convince sinners they are lost. That is ever the job of the Holy Spirit of God. Our job it to edify (to build up) our fellow saints, and to preach the gospel to the lost.
Jesus, I Am Resting, Resting
Jesus! I am resting, resting
In the joy of what Thou art;
I am finding out the greatness
Of Thy loving heart.
Thou hast bid me gaze upon Thee,
And Thy beauty fills my soul,
For, by Thy transforming power,
Thou hast made me whole.

Oh, how great Thy loving kindness,
Vaster, broader than the sea:
Oh, how marvelous Thy goodness,
Lavished all on me!
Yes, I rest in Thee, Beloved,
Know what wealth of grace is Thine,
Know Thy certainty of promise,
And have made it mine.

Simply trusting Thee, Lord Jesus,
I behold Thee as Thou art,
And Thy love, so pure, so changeless,
Satisfies my heart,
Satisfies its deepest longings,
Meets, supplies its every need,
Compasseth me round with blessings,
Thine is love indeed.

Ever lift Thy face upon me,
As I work and wait for Thee;
Resting 'neath Thy smile, Lord Jesus,
Earth's dark shadows flee.
Brightness of my Father's glory,
Sunshine of my Father's face,
Keep me ever trusting, resting,
Fill me with Thy grace.
Jesus! I am resting, resting
In the joy of what Thou art;
I am finding out the greatness
Of Thy loving heart.

- Jean Sophia Piggot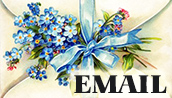 Graphics and photos by Mary Stephens
except where otherwise noted.
Vintage graphic - original source unknown.
updated 2022; CA