Forgiven
Not far from New York, in a cemetery lone,
Close guarding its grave, stands a simple headstone,
And all the inscription is one word alone—
Forgiven.

No sculptor's fine art hath embellish'd its form,
But constantly there, through the calm and the storm,
It beareth this word from a poor fallen worm—
Forgiven.

It shows not the date of the silent one's birth,
Reveals not his frailties, nor lies of his worth,
But speaks out the tale from his few feet of earth—
Forgiven.

The death is unmention'd, the name is untold,
Beneath lies the body, corrupted and cold,
Above rests his spirit, at home in the fold—
Forgiven.

And when from the heavens the Lord shall descend,
This stranger shall rise and a glorious end,
Well-known and befriended to sing without end—
Forgiven.

Author unknown
Romans 4:5-8 But to him that worketh not, but believeth on him that justifieth the ungodly, his faith is counted for righteousness. Even as David also describeth the blessedness of the man, unto whom God imputeth righteousness without works, Saying, Blessed are they whose iniquities are forgiven, and whose sins are covered. Blessed is the man to whom the Lord will not impute sin.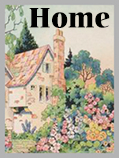 Posted Aug. 2019.
background and graphics by Mary Stephens