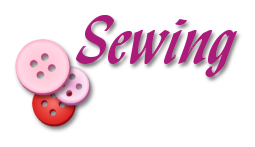 Use It Up
1. Teresa G. of Texas says she cuts up clothes she and her husband have stopped wearing and makes them into clothes for kids. The scraps she saves for making baby quilts.
2. A string quilt-- Save the narrow scraps from cutting out woven cotton clothes, quilts, and projects to use for making a string quilt. You can use cheap muslin for the "stabilizer" or foundation. Cut it into squares, rectangles, or long strips the length of the quilt size you want. Sew your first piece on in the middle or at one end. The middle is handier since you can sew on two pieces before you have to iron. Lay the next piece face down on the first one. Sew it on with a scant quarter inch seam. If you started in the middle you may wish to sew a third piece on to the other side of the first one before ironing. Be sure to iron your pieces open before proceeding to the next piece or pieces! The pieces will not all be straight across, some will be diagonal. You'll have make sure that you sew each piece on so that it will cover the muslin all the way across from side to side! Use your imagination in organizing the colors. You may sew pieces on with the "straight" running a different direction than vertically IF you have your muslin cut on the straight of grain.
The nice thing about this project is that you can work on it over a period of time as you collect scraps from your sewing. The scraps should all be of a similar thickness, but not necessarily exactly the same. Be sure your fabric is all prewashed! Also, ask a sewing friend for her scraps if she doesn't want to make a quilt like this.
When you assemble the quilt you may wish to sew strips (or squares or rectangles) of a solid color fabric between the string strips (or squares or rectangles). I have not gotten this far yet, but I plan to use fabric that is a similar thickness to the thickness of the muslin with the fabric sewed to it. You may use any thickness of batting, but a thin one will work best for hand quilting. Use backing to suit your tastes. You may quilt or tie it.
Mary Stephens
If you have questions please send email, so that I can fix the directions if necessary. :-)
3. Candace writes: I am presently in the process of making a table runner from yo-yos. I have old material and have been gathering buttons and putting them on each yo-yo and sewing them by hand together. Looks unique and pretty.
HMC Editor's Note: If you don't know how to make a yo-yo, here are some basic directions. Use a plastic margarine lid for a pattern or make your own circle pattern. The finished yo-yo will be less than half the size of the circle you cut so figure accordingly. Thread a needle and make a substantial knot in the end. To hem the yo-yo fold over about a quarter of an inch, folding and sewing as you go. Sew with a running stitch. When you get back around to the knot where you started, pull the knot and the end with the needle. Gather the yo-yo up and press it flat with your fingers so that the gathered hole is in the middle of the circle that you have pressed. Make sure it is pulled tight, then tie it off well and clip the threads.
Yo-yos can be used for a number of things from quilts to decorations. Yo-yos made in different sizes can be used to make flowers. To make leaves to go with them take a circle cut in the color you wish and fold it in half. Iron if you wish. Fold the the 2 corners down to the center of the arch forming a quarter of a circle with the 2 folds running down the middle. You may use it folded side up or smooth side up. Sew along the arched raw edge as directed for the yo-yo, only when you come to the opposite end from your knot end simply gather it without pulling the knot at the other end. Tie it off and trim thread. This edge will have to go under the edge of a yo-yo so that the raw edge and sewing do not show.
4. Cathy A. of Louisiana writes: One decorating idea is to take a cowboy boot, one in bad condition with a rather stiff feel to it, and spray paint it a solid color if it is in bad condition. After this, a tall vase can be inserted into the boot, and a western theme of grasses, tumble weed, dried flowers etc. could be inserted....the same can be done with any stiff shoe..only make a low arrangement, and decorate with whatever theme you have in mind...this is just one idea of what to do...there are many. I sometimes visit my local library for ideas....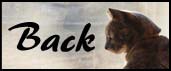 graphics and background by Mary Stephens
updated 2019