Who Is the Best
Mother in the World
?
by Mary E. Stephen
May 2018
Luke 11:27-28 And it came to pass, as he spake these things, a certain woman of the company lifted up her voice, and said unto him, Blessed is the womb that bare thee, and the paps which thou hast sucked. But he said, Yea rather, blessed are they that hear the word of God, and keep it.
If we were to discuss who might be the best mother in the world probably the example of Mary the mother of Jesus would come up. After all, she was chosen to be the mother of the Messiah, right? What greater honor could be given to any woman?
According to Jesus Himself, the honor of hearing and keeping the word of God is a greater blessing than bringing the Messiah into the world. That is an amazing thought.
In fact, we read in Luke 8:20-21, And it was told him by certain which said, Thy mother and thy brethren stand without, desiring to see thee. And he answered and said unto them, My mother and my brethren are these which hear the word of God, and do it.
So not only is it more blessed than bearing the Messiah to hear and keep God's word, but Jesus calls those who hear and do God's word His mother and brethren. In other words, they are His close family members.
No matter who you are, or whether you have children or not, you can do this today.
Hebrews 3:15 While it is said, To day if ye will hear his voice, harden not your hearts, as in the provocation.
If you are not born again yet, you can obey the gospel and start enjoying the blessing of hearing and doing the word of God. Romans 10:8-11 But what saith it? The word is nigh thee, even in thy mouth, and in thy heart: that is, the word of faith, which we preach; That if thou shalt confess with thy mouth the Lord Jesus, and shalt believe in thine heart that God hath raised him from the dead, thou shalt be saved. For with the heart man believeth unto righteousness; and with the mouth confession is made unto salvation. For the scripture saith, Whosoever believeth on him shall not be ashamed.
If you are saved already but not walking in truth, you can start to hear and obey God's word today. James 1:22-25 But be ye doers of the word, and not hearers only, deceiving your own selves. For if any be a hearer of the word, and not a doer, he is like unto a man beholding his natural face in a glass: For he beholdeth himself, and goeth his way, and straightway forgetteth what manner of man he was. But whoso looketh into the perfect law of liberty, and continueth therein, he being not a forgetful hearer, but a doer of the work, this man shall be blessed in his deed.
If you are already striving to walk in this way, then you are already enjoying the blessedness of which Jesus spoke.
"I Have the Best Mother"
People sometimes will say that they have "the best mother in the world." This is somewhat common in social media around Mother's Day. This is boastful and it also tastes of pride. It is very unlikely that you have the best mother in the world. Just sayin'…
A friend of mine made the point once that she has "the best mother in the world for me." That is a more accurate way to think and speak. A good mother is something for which one can thank God, but it is important to remember that the Lord puts us in places in life where He wants us to learn or grow and that doesn't always include "the best mother in the world." You may be thankful for having a mother that was good for you, but in the spirit of giving thanks for hard things, you should also give thanks for mothers who may not have been all that great but still taught you something.
I have an acquaintance who had what many would say was a "bad" mother. Yet, he always extends grace when he speaks of her and shows compassion and sorrow for her mental illness, which was real.
I also have a friend whose mother, after living as a Christian, fell into the sinking sand of drugs and alcohol. She wasted years of her life in that place. Her daughter has tried hard to help her mother get her feet back on the Rock of Ages now as she is trying to live in victory again.
Both of these people have gained experience and knowledge that they would not have had if they had grown up with "the world's best mother." In the wisdom of God, He allowed them to experience this so that they could use that knowledge and experience to help others. They can bring glory to Him through that if they are.
Does It Belong in the Church?
Moving into life in the church context, we have to consider the question of awards to mothers on Mother's Day. Is it really biblical to be handing out awards in a church meeting at all, let alone on Mother's Day?
Here's what history.com has to say about the origins of this holiday:
"Celebrations of mothers and motherhood can be traced back to the ancient Greeks and Romans, who held festivals in honor of the mother goddesses Rhea and Cybele, but the clearest modern precedent for Mother's Day is the early Christian festival known as "Mothering Sunday."
"Once a major tradition in the United Kingdom and parts of Europe, this celebration fell on the fourth Sunday in Lent and was originally seen as a time when the faithful would return to their "mother church"—the main church in the vicinity of their home—for a special service.
"Over time the Mothering Sunday tradition shifted into a more secular holiday, and children would present their mothers with flowers and other tokens of appreciation. This custom eventually faded in popularity before merging with the American Mother's Day in the 1930s and 1940s." [Source]
In the U.S. there were various people and efforts that influenced the establishment of the holiday in the mid-1800s to the early 1900s. Some of these efforts were influenced by the Civil War, poor mothering skills, and perhaps some other things. Anna Jarvis and the famous department store magnate, John Wannamaker, got the modern Mother's Day started in May of 1908. It gained momentum and eventually was made a national holiday in this country in 1914 by former president Woodrow Wilson. Not surprisingly, since a department store and florists were involved from the start, the holiday rapidly became highly commercialized, to the great dismay of Anna Jarvis. She actually denounced the holiday before her death and lobbied to have the government remove it from being a national holiday.
[Same source as above.]
So, we see that this holiday has a rather dubious history from its beginning.
I know. Various Christians will justify the hoopla over this holiday in the church house by quoting Ephesians 6:2-3, Honour thy father and mother; (which is the first commandment with promise;) That it may be well with thee, and thou mayest live long on the earth. This is written to the church, but that does not mean we should observe Mother's Day or Father's Day in the assembly of the believers. While it may not be necessarily evil to observe it, these verses are about how we live our lives on a regular basis. It is about daily living, not once-a-year celebrations. To apply it to observing Mother's Day is really taking it out of context, regardless of how one feels about it.
There are many hurting people in the church. In fact, because the gospel offers redemption, it is possible that we have more hurting people in the church on average than there is out of it. Some of this pain connects directly to the individuals' parents.
There are women and men whose mothers (and fathers) abused them.
There are women and men whose mothers knew someone was molesting them and did nothing to stop it.
There are women and men who were abandoned by their mothers (and fathers).
There are people whose mothers were/are ornery cusses that make their life and relationship difficult at best. And, there are fathers like this as well.
Are these people supposed to come to church on Mother's Day and pretend to rejoice over their mothers? It's awkward to say the least.
Then too there is that other kind of pain –
The women who wanted to be mothers and are not;

The mothers whose children are a disappointment to them because of their bad choices and actions.

The mothers whose children have died, either before or after birth. This is especially hard if it is recent.

The women and men whose mothers have died or lost their memory or who have pushed them out of their lives.
The question that keeps coming back to me is this: Is it honoring to Jesus Christ to cause these people so much pain in order to exalt others on a holiday that is not commanded to the church? It doesn't seem right somehow. Observing it in the privacy of one's home and family circle is one thing, but to force it into the life of the church is a problem that needs some thought.
For one thing, we have the problem of giving awards.
A rather extreme example is that of Michelle Duggar accepting the "Mother of the Year Award" from Doug Phillips and Vision Forum Ministries in 2010. [Link from another article on this site.] Jesus warned His disciples not to do their alms nor pray for fame and attention if they wanted a reward from God, Matthew 6:1-6. In the spirit of that warning it seems highly unlikely that God was impressed with her accepting that award. She wept and expressed feelings of humility, but the very act of going to the meeting and accepting the award was an act of pride.
The apostle Paul wrote, For though I would desire to glory, I shall not be a fool; for I will say the truth: but now I forbear, lest any man should think of me above that which he seeth me to be, or that he heareth of me. And lest I should be exalted above measure through the abundance of the revelations, there was given to me a thorn in the flesh, the messenger of Satan to buffet me, lest I should be exalted above measure. 2 Corinthians 12:6-7 And again, For we dare not make ourselves of the number, or compare ourselves with some that commend themselves: but they measuring themselves by themselves, and comparing themselves among themselves, are not wise. 2 Corinthians 10:12
So, should churches give out awards for mothering accomplishments?
In some instances the same women get the same awards every year – biggest family, largest baby, oldest mother, etc. Some of these ladies get a little embarrassed by this. Some are proud of themselves and are actually being tempted by the church to indulge this pride. Some did nothing of themselves to "earn" the recognition given them. Some of the women don't even show up to church meetings all that often, but they are always present on Mother's Day to receive their "award."
Now I respect women who have had a large baby. It is no laughing matter. But, what if the mother had gestational diabetes which is one cause of large babies and wasn't able to get the medical help she needed? What if she knew she had this problem and didn't follow the diet and other things she was supposed to do to control it? This is dangerous for both the mother and the baby, not something to be exalted in church.
In some circles (Quiverfull, etc.), it is almost a competition to have as many babies as possible. It is certainly a boasting point. But, there are also some women in those groups who wept before the Lord and entreated Him to stop giving them babies. How do you suppose it makes them feel to have these "honors" heaped upon their weary and unwilling heads?
What if the "youngest mother" present is a teen age girl who conceived her child in fornication? What if the "newest mother" was raped and that's how she had her baby? Shall we memorialize sin – whether the mother's or a criminal's – in order to exalt motherhood? What if the mother doesn't appreciate that honor? Also, what if that mother with a huge family is grieving because most of them are living for the world, the flesh, and the devil?
These are not idle and speculative questions. My sister-in-law was in a Mother's Day meeting once where the "youngest mother" had had her child out of marriage. I also knew of a young woman who had a baby after she was raped and decided to keep it. She could have been in the position of the "newest mother" on Mother's Day. And, there have been plenty of large families where most of the children have walked away from the truth or never knew it.
And what about the women who never "qualify" for an award - The single women, the childless, the foster mothers, the mothers with "just one" child, the mothers whose babies are all in heaven? Why are these not "worthy" of recognition? Would they even want to be made a show of in that way?
The church needs to seriously rethink these things.
Romans 12:10 Be kindly affectioned one to another with brotherly love; in honour preferring one another;
Some churches don't do any of the special awards but, instead, give some gift or flowers to every female present. This is better. It has more compassion about it. If there isn't some mushy sermon in exaltation of motherhood as "the greatest work on earth," many of us who find this day painful could deal with that. We might actually attend the services.
Yes, some of us do not go to church meeting on Mother's Day because it is too painful. I realize that there are people who will judge me for this, but I also know that there are plenty of others like me.
Dear sister in Christ, if you don't go to church services on Mother's day, please know that there are others out here like you. You are not alone. There are also some who understand and have compassion, even if you may not have met anybody like this. Don't feel ashamed. If you cannot endure it, it may well be that you should not try to, and may God grant you peace and hope according to your need.
Psalm 103:13-14 Like as a father pitieth his children, so the LORD pitieth them that fear him. For he knoweth our frame; he remembereth that we are dust.
Conclusion
1 Corinthians 3:11-15 For other foundation can no man lay than that is laid, which is Jesus Christ. Now if any man build upon this foundation gold, silver, precious stones, wood, hay, stubble; Every man's work shall be made manifest: for the day shall declare it, because it shall be revealed by fire; and the fire shall try every man's work of what sort it is. If any man's work abide which he hath built thereupon, he shall receive a reward. If any man's work shall be burned, he shall suffer loss: but he himself shall be saved; yet so as by fire.
Biblically speaking, we should leave God to hand out the rewards and awards. He knows who is worthy and His rewards are worth more than any human recognition can ever be. And, ultimately, the Lord is the One who is worthy to receive our rewards and awards anyway.
Revelation 4:10-11 The four and twenty elders fall down before him that sat on the throne, and worship him that liveth for ever and ever, and cast their crowns before the throne, saying, Thou art worthy, O Lord, to receive glory and honour and power: for thou hast created all things, and for thy pleasure they are and were created.
Honoring our parents is something we should be doing every day, not just one day out of the year. Honoring those who walk in the truth is also something that should not be limited to one day a year. We honor those whom we are commanded to honor by doing so all the time, not just on special days. 1 Thessalonians 5:12-13 And we beseech you, brethren, to know them which labour among you, and are over you in the Lord, and admonish you; And to esteem them very highly in love for their work's sake. And be at peace among yourselves.
The best mother in the world isn't going to be recognized. She is quietly and humbly going about her Father's business (Luke 2:49). Only God knows who she is. She may not even have children of her own. Her godly mothering will be extended on her own children, or on the children of others, or on the children of God. But above all, she will hear and obey the words of Jesus Christ.
Jeremiah 15:16 Thy words were found, and I did eat them; and thy word was unto me the joy and rejoicing of mine heart: for I am called by thy name, O LORD God of hosts.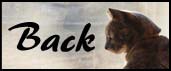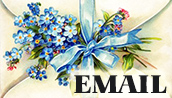 Graphics and some photography by Mary Stephens.
Vintage graphic and painting unknown source.
CA