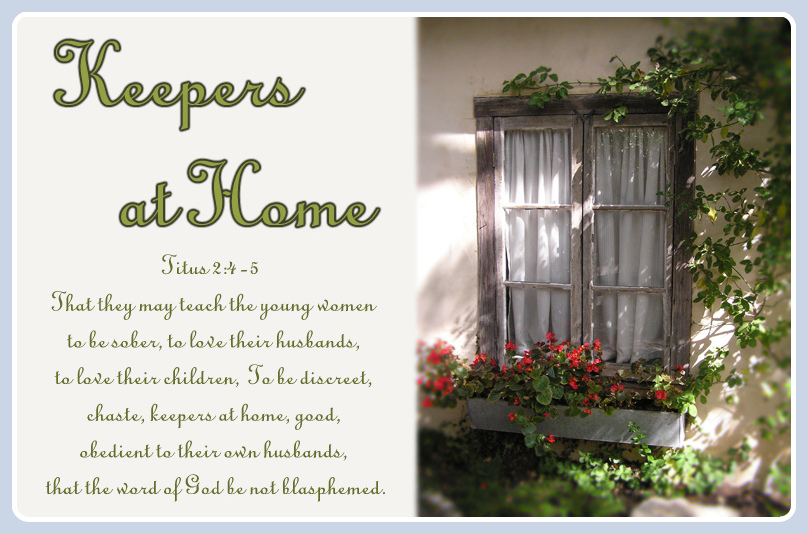 If any man thinks housekeeping is easy work and not all a woman
ought to do, just let him roll up his sleeves and tackle the job!
Almanzo Wilder
Going Home True testimonies of women who left the work place.
Qs & As About Earning from Home
The Prodigal Wife - A parable for women today.
Ways to Become More Hospitable
Links:
How do I respond to those who disapprove of me?


Please send your testimony of:
- how God delivered you from the work place.
- the blessedness of keeping at home.
- the home business God has given you.