Comments and Questions from Readers
This is a list of comments and questions which I have answered or liked from readers of both The Home Maker's Corner and The Cotton Apron (blog). Some links will take you to the blog, others are pages within the HMC.

Spiritual Subjects
Condolences in Difficult Death Situations
Face to Face by Carrie E. Breck
His Mother's Sorrow - A true story about miscarriage
Joy and Rejoicing In the Face of Adversity
What to do In December when You Don't Celebrate Christmas - This was based on a reader's question, although it isn't specifically mentioned.
What Do We Tell Them? - What do you tell people when you don't celebrate Christmas?
Other Subjects
Corny Spam - just for fun
Dealing with Laziness and Low Motivation
Why Do Americans Have "Spring Cleaning"?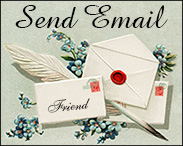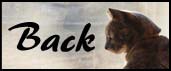 graphics and most photos by Mary Stephens
vintage graphics: source unknown