Best viewed at 1024 x 768
Seriously, anything less will be a mess!
Ecclesiastes 4:6
Better is an handful with quietness, than both the hands full with travail and vexation of spirit.

THERE IS THAT QUIET PLACE
WHERE WE HEAR FROM GOD


Are you lonely? Been jack booted out the door of the church house?
It is at times like this that you find out how very precious your Savior is. You cannot wear out his love and patience my friend.

"We can be very grateful that nothing is taking our Lord by surprise."
Robert Aseltine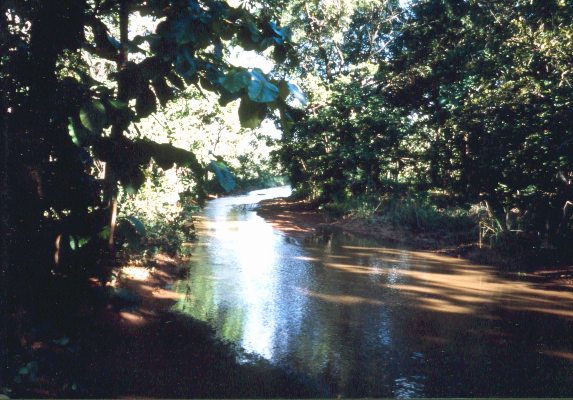 Mark 6:31
And he said unto them, Come ye yourselves apart into a desert place, and rest a while: for there were many coming and going, and they had no leisure so much as to eat.
Henceforth I call you not servants; for the servant knoweth not what his lord doeth: but I have called you friends; for all things that I have heard of my Father I have made known unto you. John 15:15
JESUS IS
A FRIEND OF MINE
I AM NOT ALONE
Please notice how the light drowns out the mud in this African river. Maybe we can, with
the help of our Lord, drown out some of the mud around YOU and make you shine :-)

Listen to ONLINE RADIO while you surf our site
1. Copy this link: http://www.blessedquietness.com/journal/onlineradiopage.htm
2. Open a new TAB in your Web Browser
3. Paste the URL you just copied into the Web Address line, and load the page.
4. You will load our ONLINE RADIO PAGE. Select a station, and get the music started.
5. Come BACK to the first TAB on your browser, which will bring you here.
6. If the music changes to something you do not like, simply open the second
TAB, choose another station, and return to TAB one, and keep surfing our site.
MENU OF SMALL QUIET TRIPS
Why haven't you been around for coffee lately. We moved from Arizona to the middle of the USA-- right here in Tennessee just next door to heaven-- so you could drop in some time. Ain't been narry a sign of ya coming up the drive way. Hmmmmmm
We are near I-40 and I-75 two miles from Kingston Pike.
SEND MAIL -- MAPS

3. QUIET OTHER PLACES IN THIS JOURNAL

4. A LITTLE QUIET TALK WITH UNCLE STEVE

6. QUIET WHIPPED PREACHERS-- DON'T GIVE UP

8. QUIET WITH JOY HARDIN ON THE PIANO

10. QUIETNESS WITH WHOLE SCREEN PICTURES
OF GOD'S CREATION-- Long Load-- Graphic intensive.

11. QUIETNESS IN BLACK AND WHITE

15. DELIVERANCE FROM GUILT AND GUILT MONGERS
For some reason, many readers find this page in the evening.

16. QUIET REST

17. HEAVEN

18. THE GOOD SHEPHERD-- Very Special Page by Mary Van Nattan

19. LOOKING BACK-- This is a time when it is OK

21. A QUIET PLACE TO EXALT THE LORD JESUS CHRIST

22. THE SHIPS THAT WON'T GO DOWN- By Henry Lawson

23. THE SOP OF THE SAVIOR OR THE SOP?

24. NO GREATER LOVE

25. QUIET DIVERSION NEW

THE CREATOR - PLEASE SEE A VERY SPECIAL PAGE BY MARY

IN JESUS - PEACE, REST, JOY --- A poem by Annie Johnson Flint

OSWALD CHAMBERS BIBLE DEVOTIONALS
MUSIC:
I find that, as our family has been banished from the jack boot Fundamental
Baptist circus in Tennessee, that music has become more and more my
friend. Thank God for these people on the Web who give us the old hymns
and Gospel music from the Philadelphian Church Age.

QUIET PLACE
OUR ONLINE RADIO PAGE LISTINGS
BEFORE YOU GO OFF TO BED:
STOP OFF HERE
Ecclesiastes 4:6
Better is an handful with quietness,
than both the hands full with travail
and vexation of spirit.
Acts 28:15
And from thence, when the brethren heard
of us, they came to meet us as far as
Appii forum, and the three taverns:
whom when Paul saw, he thanked God,
and took courage.
"We can easily manage if we will only take, each day, the burden appointed to it.
But the load will be too heavy for us if we carry yesterday's burden over again today,
and then add the burden of the morrow before we are required to bear it." - John Newton
Who needs a visit from you today?
Come see us again-- Please
Jesus Loves You--
Don't ever doubt it friend.
3 John 1:4 I have no greater joy
than to hear that my children walk in truth.

SEND ME YOUR PHOTO
OF A QUIET STUDY
I WOULD LIKE TO POST IT

THANKS-GIVING IS NOT A HOLIDAY--
IT IS A WAY OF LIFE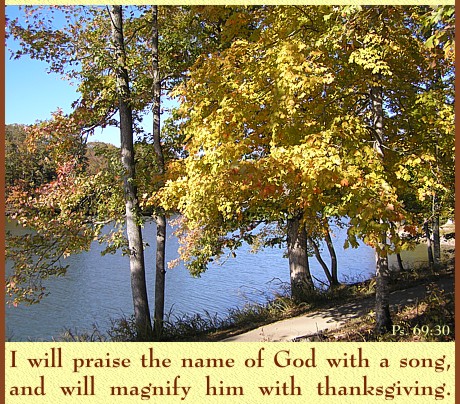 I am getting very little mail from this
section of our journal.
I would dearly love to hear from anyone
who stops here and is blessed and helped.

You need to believe that there is NO section more
important to me, in this journal, than the Quiet Place.
BACK TO ENTRY PAGE OF THE JOURNAL